Allendale Roofing and Exterior Remodeling Professionals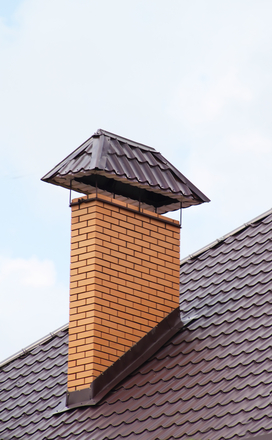 Your family home and business depends up the security and protection that your roof and exterior provides.  These systems provide your Allendale family with the safety, security, and comfort that have come to expect and deserve within your home.  They also protect the immense investment of time and effort that you place in your business property.
At Feher Home Solutions, we understand how important your home or business is to you.  We are honored that Allendale residents have trusted us with protecting their families and business for over fifty years.  In every roofing or exterior remodeling project that we undertake, we perform our services on your property as if we are performing it on our own.  In this way, we can guarantee that you receive the highest quality roofing and exterior remodeling services possible.
In addition to our fifty years of experience, all of our Allendale roofers are professionally trained and licensed.  We take pride in our work.  We hold ourselves to a higher standard of excellence and apply the strictest attention to detail in order to provide the best roofing and exterior remodeling services in Allendale.
Call us today to ask how our roofing and remodeling services can improve your Allendale property.  Our staff is always happy to answer any questions that you may have.  We are eager to set up your appointment today. Our Roofing Contractor at Feher Home Solutions is your Allendale roofer.
Allendale Roofing Services
At Feher Home Solutions, our roofing contractors work with you throughout the service life of your roof.  We are adept at roofing installations, maintenance, and repairs.  We specialize in both flat roofing and traditional sloped roofing.  Our craftsman can work with all roofing materials including traditional asphalt shingles and copper roofing.
In order to assure that your roof lasts as long as possible, we provide thorough roof inspections and perform routine maintenance.  Because your roof is constantly facing adverse weather conditions, it is inevitable that your roof will degrade.  Unfortunately, most roof degradation is non-apparent before substantial repair becomes necessary.  Through our roof inspections, we will find and repair these minor weak spots before the problems are exacerbated into roofing catastrophes.
Allendale Full Service Exterior Remodelers
Our professional remodelers also have the ability to provide for all of your exterior remodeling needs. In our exterior remodeling services, we guarantee the same high quality work that results in the highest level of customer satisfaction.
By hiring us for all of your exterior remodeling projects, you can feel confident that all installations will be conducted in the most efficient cost-effective fashion.  You will avoid the hassle of working with multiple contractors.  We specialize in siding installation, maintenance, and repair.  We are also the best window replacement team in Allendale.
Recent Articles
3 Important Fall Roofing Maintenance Tips

Now that fall is finally here, many homeowners are taking the opportunity to get certain things done around the house in order to prepare their homes for the coming winter. Whether that consists of making sure that your heating system is prepared for the coming months, cleaning up your landscaping, or just general housing maintenance,...

Read More
The Importance of New Jersey Vinyl Siding

New Jersey vinyl siding is to a house as skin is to the human body. Siding protects the house against the elements and pests. It helps prevent moisture penetration and the growth of biological contaminants such as mold, dust mites and bacteria. These 3 types of biological contaminants have been known to cause allergic, respiratory, and...

Read More
If you would like to learn more about Feher Home Solutions in Allendale NJ, please call us at 973-335-6377 or fill out our online request form.