Aluminum Gutters – The Perfect Fit for your New Jersey Home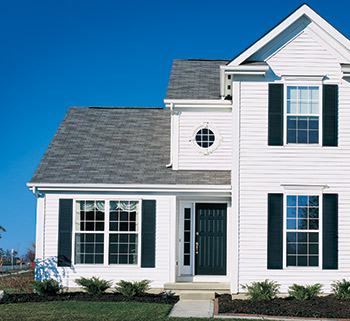 Rain gutters are very important for your home, and not just to keep water from pouring onto you as you walk out of your house. Gutters actually protect your roof and siding from water damage. While gutters are normally made with steel, copper, aluminum, or vinyyl, gutters made from aluminum have the advantage of durability, cost, and installation. Feher Home Solutions provides only the best aluminum gutters for Northern NJ.
Aluminum gutters are durable
Aluminum gutters are inexpensive
Aluminum gutters are easy to install
Aluminum gutters are made in a wide variety of colors
Aluminum gutters are leak resistant
Aluminum Gutter Installation
The most important factors of rain gutters are durability, cost, and installation. Aluminum gutters are not only durable like steel gutters, they remain durable without the worry of rust over the years. It is common that aluminum rain gutters will last for approximately 30 years. Another advantage of aluminum rain gutters is cost, they are one of the most in-expensive types available. The cost difference is as large as $16 per foot less than some steel gutters. If cost and durability isn't enough to make you consider aluminum gutters, consider the ease of installation. They are lightweight, making it easy to shape them and hold them in place during installation. Steel and copper gutters require soldering of the joints, while aluminum gutters do not. The ease of installation also means when we install aluminum gutters on your home, you save money.
If you are looking for Aluminum Gutters in Northern New Jersey, please call us at 973-335-6377 to speak to a Customer Service Representative or fill out our online request form.