Boonton Township Roofing Contractor and Home Improvement Specialists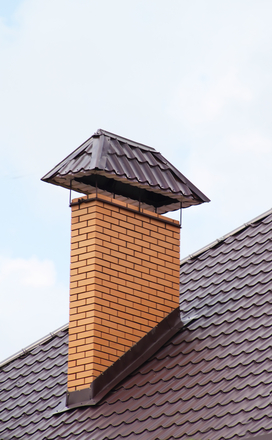 At Feher Home Solutions, you will get the Boonton Township roofing contractors and home improvement specialists that you deserve as we are more than qualified to take over your home and make those necessary improvements on the inside and out.
There is no reason to risk injury climbing onto your roof when you can have our experts do the job for you, and one that is affordable. We give you a chance to sit back and relax for once while we take care of your roofing problems. Our Roofing Contractor at Feher Home Solutions is your Boonton Township roofer.
Boonton Township Roof Repairs
At one time or another you will be faced with roofing problems. The only way to tell if you are having roofing problems is to call Feher Home Solutions for an inspection. We take care of your roof through roof repairs that take care of the following:
Sagging roofs
Leaks (large & small)
Increased energy usage
The only way that you will find out is by calling our Boonton Township roofing contractors. We are the pros when it comes to the roof. No matter what the problems are, you can guarantee that we will attend to them in a timely manner.
Booton Township Vinyl Siding
There is something about vinyl siding that makes it stronger than other types. Vinyl is made from durable materials that make it last longer as it is able to hold up to strong winds and heavy rains.
You'll notice increased home savings when you have vinyl siding installed by Feher Home Solutions. Composite siding is made from materials that are made to insulate the interior better and protect it from the cold.
We can install a variety of vinyl siding. You can choose from lots of different colors and types that will make your home stand out from all others. Make your home unique while adding more value to it.
Boonton Township Replacement Windows
If you are looking to improve the comfort inside of your home, call Feher Home Solutions for replacement windows. We are the Boonton Township home improvement specialists who can install them for you.
We can take out those old, drafty windows replacing them with top of the line windows that will lower your energy bills while adding to the insulation values inside of your home. There's so much to love about new windows.
You can trust and depend on Feher Home Solutions as we are the Boonton Township roofing contractors and home improvement specialists that you need in order to have a better looking home. You are going to love the improvements that we do for you.
Recent Articles
The Importance of New Jersey Vinyl Siding

New Jersey vinyl siding is to a house as skin is to the human body. Siding protects the house against the elements and pests. It helps prevent moisture penetration and the growth of biological contaminants such as mold, dust mites and bacteria. These 3 types of biological contaminants have been known to cause allergic, respiratory, and...

Read More
3 Important Fall Roofing Maintenance Tips

Now that fall is finally here, many homeowners are taking the opportunity to get certain things done around the house in order to prepare their homes for the coming winter. Whether that consists of making sure that your heating system is prepared for the coming months, cleaning up your landscaping, or just general housing maintenance,...

Read More
If you are looking for a Boonton Township roofing contractor, please call us at 973-335-6377 or fill out our online request form.