Professional Roofing Service in Brookside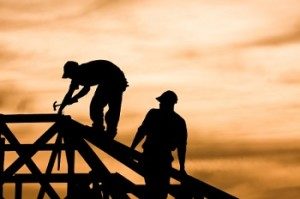 When it comes to dependable and skilled Brookside roofing, Feher Home Solutions is dedicated to providing you with high quality craftsmanship and efficient, affordable work. We specialize in residential roofing systems and flashing components, and supply all of our clients with only the best products in the industry from reputable manufacturers that you know and trust. Our clients consistently have the highest level of satisfaction anywhere in the roofing contractor business.
Pennsylvania Roofing Experts
Having your roof installations, maintenance, inspections, and repairs performed by anything but a licensed and insured contractor can lead to disaster and end up costing you significantly in the long run. A skilled roofer will be able to easily identify any problems with your roof, and help you make the right choices for any and all of your roofing solution needs. Our entire team of contractors and builders are Pennsylvania licensed and certified in all areas of roofing including repairs, installation, and ongoing maintenance.
Complete Roof Repair
Roof damage is a pressing issue that can lead to costly repairs, destroy the value of your home, and compromise the safety and security of your family. Missing shingles, minor leaks, and damage from major storms are all problems that worsen over time and lead to complications that can be avoided through proper roof maintenance and repair. Getting the service of an experienced roof repair professional is an important part of keeping your home safe and preserving its value.
Other Great Services From Feher
In addition to our distinguished roofing service we also offer a wide range of other exterior services perfect for your home.
Siding – With it's unmatched durability, ease of installation, and great design options, siding is hands down the most popular home covering on the market today. We can custom install siding to match your home's current design.
Gutters – Gutters offer great protection from the rain and standing water. Replace those old gutters today with long-lasting gutters from Feher Home Solutions.
Gutter Protection – We offer gutter protection solutions for your gutters regardless of how old or new. Gutter protection eliminates branches, leaves, and debris from blocking your gutters, and allows for water to drain freely.
Exterior Waterproofing – We can inspect your home for any areas in which water can seep in and destroy your home's framework. Waterproofing insures longer life in your home's structure.
Recent Articles
The Importance of Getting Immediate Union County Roof Repairs

If you experience problems with your roof, it is crucial to get immediate Union County roof repairs. You can do the job yourself, but if you don't have the skills and the expertise, never try it. Not only you could worsen the problem, you could also harm yourself while doing the task. Thus, it is...

Read More
Hiring a Sussex County Roofer

There are about as many roofing contractors to choose from as there are doctors, and I suggest you take the same care in choosing your Sussex County roofing contractor as you would your doctor. While it's clear that you are going to want a roofing contractor that employees capable installers, and it's clear you will...

Read More
If you are looking for a roofing contractor or exterior remodeling services in Brookside then please call 973-335-6377 or complete our online request form.