Budd Lake Replacement Windows, Roofing, & Gutter Protection Contractor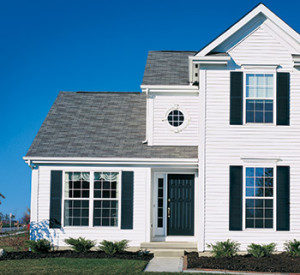 If you are looking for high quality exterior renovations for your home, you can count on the professional Budd Lake remodeling contractors at Feher Home Solutions to get the job done, and make sure it's done right the first time. Here at Feher Home Solutions, we have spent more that half a century performing high quality exterior remodeling projects for homeowners all throughout the Budd Lake area, and during that time, we have established quite the reputation for ourselves by consistently offering each and every one of our customers the highest quality products available and installing them at reasonable prices and with superior workmanship. Whether you are looking for a Budd Lake roofing contractor, replacement windows for your home, new gutter protection, or any of the other excellent services we offer, you will always find the best service and the most highly trained team of roofers the area has to offer at Feher Home Solutions.
We offer several different and varied services, but we perform each and every one with the same commitment to professionalism and expertise. We don't have just one area of specialty with our services, just like we don't have any services that we offer just because they are convenient. Whether you are looking for professional roofing repairs, and knowledgeable window replacement services, you will find both in abundance at Feher Home Solutions. Every one of our professional contractors are fully licensed and trained which allows us to guarantee your satisfaction with the results of your project.
Give us a call today if you have any questions about our full line of professional home remodeling and exterior renovation services, or if you would like to schedule your appointment for service. Our team of professionals are always standing by and would be more than happy to take your call. We look forward to hearing from you.
Budd Lake Roofing Repairs
Our full line of roofing services are both extensive and of the highest quality that you will find in the local area. With more than fifty years in the industry, you can trust that our team of professionals know what they are doing and will deliver you the high quality roofing repairs you need to get your home back to its best shape. From preventative maintenance, to complete roofing replacement services, our team of experts can handle any job you throw at us. During our professional roofing inspections, we will find any issues with your home's roof so that we can work to eliminate them before they ever have a chance to inflict serious damage on your home. Our team of experts will professionally repair your roof and do so in a way that ensures your repairs will last as long as possible. For all of your roofing needs, call the professionals you can trust at Feher Home Solutions.
Budd Lake Gutter Protection
The gutters on your home are far more important than they ever get credit for being, but they happen to form your home's first line of defense against decay caused by moisture. If you gutters are allowed to overflow, the water can seep into the ground near the bottom of your home's foundation, leading to deterioration over time. This can result in serious damage over time if you aren't careful, and investing in the repairs you need now can be a great way to save money down the road.
Recent Articles
The Importance of Getting Immediate Union County Roof Repairs

If you experience problems with your roof, it is crucial to get immediate Union County roof repairs. You can do the job yourself, but if you don't have the skills and the expertise, never try it. Not only you could worsen the problem, you could also harm yourself while doing the task. Thus, it is...

Read More
The Importance of New Jersey Vinyl Siding

New Jersey vinyl siding is to a house as skin is to the human body. Siding protects the house against the elements and pests. It helps prevent moisture penetration and the growth of biological contaminants such as mold, dust mites and bacteria. These 3 types of biological contaminants have been known to cause allergic, respiratory, and...

Read More
If you are looking for a professional home exterior specialist, give us a call today at 973-335-6377 or fill out our online request form.