Your Cedar Lake Roofing Contractor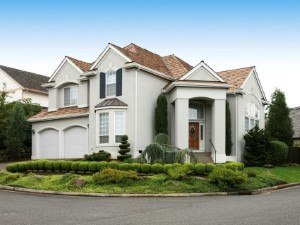 One of the responsibilities of being a homeowner include knowing who to call on for your Cedar Lake roofing contractor and home improvement services. By making the decision to work with Feher Home Solutions you can feel confident knowing that you are getting the finest quality service around. We can help you get the work completed that you need done for your home.
The important thing is that you never settle for less than the best when it comes to the work you get completed. We take great pride in the work that we do and the results that we get, so you can count on us. With over five decades of hands on industry related experience you can feel confident that you are getting the best of the best. We don't just aim to meet your expectations, we aim to exceed them.
So why call on any Roofing Contractor to get the job done? Getting the finest quality when it comes to your roofing and home renovations, you can count on us. Let us have the opportunity to show you in person how we have earned the flawless reputation we have.
Cedar Lake Roof Repairs
When you make the wise decision to team up with an expert for all of your Cedar Lake Roof Repair service needs, at least be sure you are getting the best. Don't procrastinate when it comes to taking care of your roofing as this is what protects the entire rest of your home, as well as the people inside. Even small repair needs can quickly develop into something much worse, so get repairs done before you are forced to deal with replacing your roof.
Vinyl Siding in Cedar Lake
Your Cedar Lake Vinyl Siding is essential for taking care of your home. It not only enhances the look, it protects the exterior. So whether you are just now having it installed, need maintenance or service, or would like to have it replaced, we can take care of that for you. Get in touch with us right now and let's get started.
Cedar Lake Replacement Windows
So how old are your windows exactly? One of the best things you can do for your home is take care of the need for replacement windows. This is a wise investment because it will help you save on your monthly utility bills, make your home more eco-friendly and increase the property value.
For all of your Cedar Lake roofing contractor and home improvement services, give us a call today. Count on the Feher Home Solutions crew to get the job done. Give us a call right now so we can get started.
Recent Articles
Roof Repairs – How to Avoid Them & When to Get Them

By now, most New Jersey homeowners realize how important it is to take proper care of their rooftop. Your home is your biggest and most vital investment. Your roofing is what helps keep your home protected from the elements, including the people and property inside. Making it a point to get your repairs addressed in...

Read More
3 Important Fall Roofing Maintenance Tips

Now that fall is finally here, many homeowners are taking the opportunity to get certain things done around the house in order to prepare their homes for the coming winter. Whether that consists of making sure that your heating system is prepared for the coming months, cleaning up your landscaping, or just general housing maintenance,...

Read More
If you are looking for a Cedar Lake Roofing Contractor then please call 973-335-6377 or complete our online request form.