Chatham Township Roofing Contractor and Home Improvement Specialists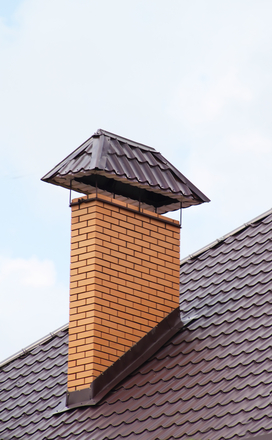 Call Feher Home Solutions for Chatham Township roofing contractors and home improvement specialists and see why we are the top choice in the community. We can take care of your damaged roof and siding. We are the contractors who put forth that extra effort.
Whenever you contact us, we'll send out our roofers to inspect your roof. Roofing inspections are vital to the longevity of your roof. We have experienced troubleshooting experts. Let your roof be taken care of professionally.
We give our customers options, and we also give them upfront pricing sop they know in advance what they are paying and no surprises are given on the final bill. Our Roofing Contractor at Feher Home Solutions is your Chatham Township roofer.
Chatham Township Roof Repairs
If you are in need of roof repairs, come to Feher Home Solutions. We can deliver repairs for your roof that can make it safer to be on your home. We won't make you wait around long to have a safe roof that you can appreciate.
We won't leave you out of the loop. Come to us and have a stable roof. You owe it to your family to have a roof in which you don't have to constantly worry about. Call our Chatham Township roofing contractors today.
We offer quality repairs. When you want the best materials, you will always get them from our contractors. Call us and make an appointment. Your roof will always be a top priority whenever you call.
Chatham Township Vinyl Siding
There's many advantages to having vinyl siding. Why ignore the exterior of your home whenever you can have quality siding installed that saves your under layer from rot and decay. You'll find the following true about vinyl siding:
Offers greater durability
Increases value of home
Less maintenance
Increased home values are on the rise in our community. We work hard to make your exterior all that it can be. Over 30% of homes in the United States pick vinyl siding because it increases the value of their homes.
Chatham Township Replacement Windows
If you've been looking for replacement windows, call Feher Home Solutions. Aluminum windows may solve your high energy bill problem. New replacement windows can lower your energy bills.
Double glaze replacement windows can reduce heat loss. Each year we lose more energy through our windows. In fact, more than 30% of windows leak the warm air inside of our homes which result in high electric bills.
Call our Chatham Township roofing contractors and home improvement specialists who can make your home a better place to live and preserve those components that cost so much to replace. We offer a quality service that can't be beat.

Chatham Township, NJ
Recent Articles
Roof Repairs – How to Avoid Them & When to Get Them

By now, most New Jersey homeowners realize how important it is to take proper care of their rooftop. Your home is your biggest and most vital investment. Your roofing is what helps keep your home protected from the elements, including the people and property inside. Making it a point to get your repairs addressed in...

Read More
3 Important Fall Roofing Maintenance Tips

Now that fall is finally here, many homeowners are taking the opportunity to get certain things done around the house in order to prepare their homes for the coming winter. Whether that consists of making sure that your heating system is prepared for the coming months, cleaning up your landscaping, or just general housing maintenance,...

Read More
If you are looking for a Chatham Township roofing contractor, please call us at 973-335-6377 or fill out our online request form.