Collinsville Roofing Contractor & Home Improvement Specialists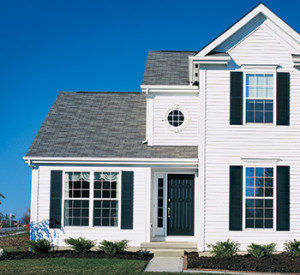 When you find yourself in need of a roofing contractor, you want to feel confident that you are getting the best in the business. This is why locals turn to the team of experts here at Feher Home Solutions. Roofing and home improvement work has been our specialty and area of expertise since 1963.
We have earned the flawless reputation that we have by providing each of our clients with the quality workmanship and customer care that they want, need and deserve. Your home is your biggest investment and you want to be able to take care of it in the best manner possible. This is where we come into the picture.
Let us make repairs and upgrades that will improve the performance and maximize longevity. Together we can help to beautify your home and ensure that the exterior will withstand the tests of time. Our Roofing Contractor at Feher Home Solutions is your Collinsville roofer.
Collinsville Roof Repairs
One of the most important tasks to take care of is getting roof repairs addressed. This needs to happen in a timely manner. The longer that you procrastinate taking care of those repairs, the more likely they are to develop into major problems.
Avoid letting minor repairs develop into the need for premature replacement. A couple of common reasons for repairs include:
Pests – There are a variety of critters that can move into your attic or roofing and wreak havoc on it. Termites, bats, squirrels and mice are just a few examples. Although they may not mean to cause harm, they can end up posing a threat to the structural integrity of your roofing system.
Weather – Violent storms, high winds, ice and other weather related situations can also pose a threat to your roof. Take care of repairs early and set your roofing system up for success.
Collinsville Vinyl Siding
Just like the roof protects from the top, your vinyl siding protects your home from the side. Whether you need installation, repairs or replacement, we have got you covered. Let us help beautify and protect your home, from the outside in.
Collinsville Replacement Windows
Replacement windows are another detail of your home that can help improve the look and the performance. Not to mention, new windows will even increase the property value of your home.
Our goal here at Feher Home Solutions is to ensure that you get the quality service and craftsmanship that you deserve. Give us a call today so that we can get started on your exterior improvement service needs. We look forward to working with you and helping to transform your current house into your dream home.
Recent Articles
The Importance of Getting Immediate Union County Roof Repairs

If you experience problems with your roof, it is crucial to get immediate Union County roof repairs. You can do the job yourself, but if you don't have the skills and the expertise, never try it. Not only you could worsen the problem, you could also harm yourself while doing the task. Thus, it is...

Read More
3 Important Fall Roofing Maintenance Tips

Now that fall is finally here, many homeowners are taking the opportunity to get certain things done around the house in order to prepare their homes for the coming winter. Whether that consists of making sure that your heating system is prepared for the coming months, cleaning up your landscaping, or just general housing maintenance,...

Read More
If you are looking for a Collinsville roofing contractor, please call us at 973-335-6377 or fill out our online request form.