Professional Roofing Contractors In Flanders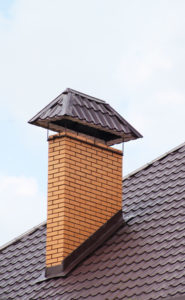 Since we first opened our doors to the public all the way back in 1963, our team of experienced roofing contractors and home remodeling specialists here at Feher Home Solutions have been providing local Flanders homeowners with the high quality services they need to maintain and transform the homes into the home they've always wished it could be. Over our years of service, we have helped thousands of home and property owners get exactly the kind of function and aesthetic that they've been searching for from their homes, and those satisfied customers are a large part of why we have become known as the premier name in quality roofing and remodeling services throughout the local area. This reputation isn't something we take lightly. We understand the level of trust you are placing in us when you hire us to perform your home's next roofing or remodeling service, and we make it our mission to ensure that you never feel as if your trust has been misplaced. From roofing to siding, gutters, replacement windows, and much more, our team of experienced professionals are ready to help you improve the function, design, and value of your home. When it comes to your home's roofing and remodeling service needs, we believe that you should never have to settle for anything less than the best, and when you make the call to our team of experienced professionals, you never will.
Here at Feher Home Solutions, each and every one of our roofing and remodeling specialists are fully licensed, trained, and experienced in the field, and we know what it takes to deliver the kind of quality service that you and your family are sure to love for many years to come. Anytime your home suffers any kind of damage, or you just begin to feel like it's time to change something, give our team of professionals a call and let us show you what we can do for you. If you have any questions about our full line of high quality roofing and remodeling services, or if you would like to schedule an appointment for consultation with one of our specialists, give us a call today. Our team of experts are always standing by and would be more than happy to assist you in any way we can.
Roofing Services In Flanders
Here at Feher Home Solutions, we offer a wide variety of quality roofing services all designed to help you keep your home in the best condition possible and ensure that you and your family are comfortable and protected at all times. Your roof forms the first line of defense for your home, and any time your roof sustains damage, no matter how small it might be, it puts the rest of your home at risk of suffering damage as well. When you make the call to our team of experienced Flanders roofing contractors, we will provide you with an in depth roofing inspection to identify any problem areas on your home's roof and form a plan to get them repaired as effectively and efficiently as possible. We work with all different types of roofing, whether you have standard asphalt shingles, tile roofing, cedar plank, or even metal roofing, so you can always rest easy knowing that our team of experts will be able to provide you with the high quality service your roof needs. If your roof has just suffered too much damage, or it has reached the end of its lifespan, our team of professionals can even help you with replacement and new installation.
Quality Gutters In Flanders
While most homeowners don't give them a second thought most of the time, your home's gutters serve an incredibly important purpose, and if you don't take care of them, it could lead to very serious issues. Our team of Flanders gutter specialists here at Feher Home Solutions can help you keep your home's gutters in the best shape possible by offering you the high quality repair or replacement services you need to keep them flowing like they should.
Recent Articles
The Importance of New Jersey Vinyl Siding

New Jersey vinyl siding is to a house as skin is to the human body. Siding protects the house against the elements and pests. It helps prevent moisture penetration and the growth of biological contaminants such as mold, dust mites and bacteria. These 3 types of biological contaminants have been known to cause allergic, respiratory, and...

Read More
Roof Repairs – How to Avoid Them & When to Get Them

By now, most New Jersey homeowners realize how important it is to take proper care of their rooftop. Your home is your biggest and most vital investment. Your roofing is what helps keep your home protected from the elements, including the people and property inside. Making it a point to get your repairs addressed in...

Read More
If you are looking for a professional roofing contractor in Flanders, give us a call today at 973-335-6377 or fill out our online request form.