Flanders Roofing Contractors & Home Improvement Specialists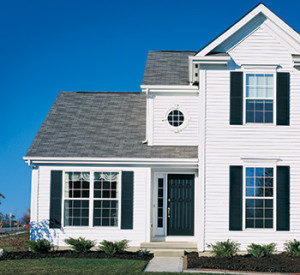 Here at Feher Home Solutions, we promise that you are going to get the professional Flanders roofing contractors and home improvement specialists that you need and deserve to help you with all of your home remodeling and renovating needs. Our team of roofers are all more than qualified to take care of your home and make those necessary improvements that you have had your eye on for some time now, on both the inside and the outside of your home.
There is no reason for you to have to risk injury to yourself or your family by undertaking these tasks by yourself when you can have our team of experts climb up onto your roof and give you the care you need to a provide that is both fair and competitive. Our team of professional roofing experts will take care of the hard work for you while you get to sit back and enjoy your hard-earned time off. No matter how big or small your home's issue might be, our team of professional Flanders roofing contractors can get the job done and will make sure it gets done right.
Give us a call today if you have any questions about our full line of professional roofing and home remodeling services, or if you would like to schedule an appointment for service. Our team of experts are always standing by and would be more than willing to help you with any questions or concerns you might have. We look forward to hearing from you and working with you.
Flanders Roofing Repairs
At some point or another, you are going to be facing roofing issues with your home, and when that happens, you want to be sure you have the number of a professional roofing service that is going to stand by your side until the job is fully completed. One of the only way to tell what is truly wrong with your home's roof is to have a professional come out and provide you with a professional roofing inspection to help identify exactly what the problems are and what needs to be done to fix them. We take excellent care of your roof with our full line of roofing repairs, and we can help you take care of all of the following:
Sagging Roofs
Leaks (Both Large & Small)
Increased Energy Usage
And Much More…
Flanders Vinyl Siding
Vinyl siding is a durable siding materials that has been seeing more and more frequent use in homes all across the country in recent years. Made from durable materials, it is almost unmatched in how well it stands up to rough weather and at how well it insulates your home from the heat and cold. We can install a wide variety of vinyl siding options, and we have a whole range of colors, designs, and styles for you to choose from, so give us a call today.
Recent Articles
Hiring a Sussex County Roofer

There are about as many roofing contractors to choose from as there are doctors, and I suggest you take the same care in choosing your Sussex County roofing contractor as you would your doctor. While it's clear that you are going to want a roofing contractor that employees capable installers, and it's clear you will...

Read More
The Importance of Getting Immediate Union County Roof Repairs

If you experience problems with your roof, it is crucial to get immediate Union County roof repairs. You can do the job yourself, but if you don't have the skills and the expertise, never try it. Not only you could worsen the problem, you could also harm yourself while doing the task. Thus, it is...

Read More
If you are looking for a professional roofing contractor in Flanders, give us a call today at 973-335-6377 or fill out our online request form.