EXTERIOR REMODELING & ROOFING CONTRACTORS IN FLORHAM PARK, NJ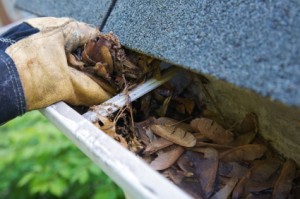 At Feher Home Solutions, we are a licensed and insured home improvement contractor that offers quality service to residential property owners and managers.
We work hard to offer personalized services that will fit your specific needs and expectations.  Our passion lies in assisting our clients create homes that work for them on a practical level while helping them to create the home of their dreams. Our Roofing Contractor at Feher Home Solutions is your Florham Park roofer.
Exterior Repair and Remodeling in Florham Park
Our home improvement services range from roofing, remodeling, window replacement to siding installation and more.  We offer the finest siding products available.
We offer siding in a wide variety of styles and materials including…
vinyl siding
aluminum siding
steel siding
fiber cement
cedar shingles
Vinyl siding seals your Morris County home against water damage while making the house look great.  Our Morris County vinyl siding is also easy to clean and incredibly affordable.
Professional Roofing & Exterior Remodeling Contractors in Florham Park
All of our home improvement experts are dedicated to working with you to come up with an affordable home solution that meets all of your needs.
Whether you need a whole new roof or your gutters cleaned, we can guarantee a high quality job.  All of our contractors are licensed, trained, and fully experienced.
Call us today and let us show you just how committed we are to helping you get the home you have always wanted.
Gutter Protection Installation in Florham Park
Gutters are your home's largest protection against serious water damage.  Our roofing contractors can install gutter protectors to prevent build-up altogether.  Clean your gutters less frequently and be assured they are better able to do their job.
At Feher Home Solutions, we combine our 50 years of roofing expertise with the installation and repair of exterior surfaces of residential properties in New Jersey.  Give us a call at the number below to learn more.

Florham Park, NJ
Recent Articles
The Importance of New Jersey Vinyl Siding

New Jersey vinyl siding is to a house as skin is to the human body. Siding protects the house against the elements and pests. It helps prevent moisture penetration and the growth of biological contaminants such as mold, dust mites and bacteria. These 3 types of biological contaminants have been known to cause allergic, respiratory, and...

Read More
Hiring a Sussex County Roofer

There are about as many roofing contractors to choose from as there are doctors, and I suggest you take the same care in choosing your Sussex County roofing contractor as you would your doctor. While it's clear that you are going to want a roofing contractor that employees capable installers, and it's clear you will...

Read More
If you would like to learn more about Feher Home Solutions in Florham Park, please call us at 973-335-6377 or fill out our online request form.