EXTERIOR REMODELING & ROOFING CONTRACTORS IN FOX HILL, NJ
At Feher Home S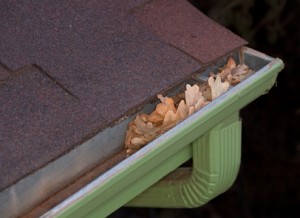 olutions, we are a licensed and insured home improvement contractor that offers quality service to residential property owners and managers.
We work hard to offer personalized services that will fit your specific needs and expectations.  Our passion lies in assisting our clients create homes that work for them on a practical level while helping them to create the home of their dreams. Our Roofing Contractor at Feher Home Solutions is your Fox Hill roofer.
Exterior Repair and Remodeling in Fox Hill
Our home improvement services range from roofing, remodeling, window replacement to siding installation and more.  We offer the finest siding products available.
We offer siding in a wide variety of styles and materials including…
vinyl siding
aluminum siding
steel siding
fiber cement
cedar shingles
Vinyl siding seals your Morris County home against water damage while making the house look great.  Our Morris County vinyl siding is also easy to clean and incredibly affordable.
Professional Roofing & Exterior Remodeling Contractors in Fox Hill
All of our home improvement experts are dedicated to working with you to come up with an affordable home solution that meets all of your needs.
Whether you need a whole new roof or your gutters cleaned, we can guarantee a high quality job.  All of our contractors are licensed, trained, and fully experienced.
Call us today and let us show you just how committed we are to helping you get the home you have always wanted.
Gutter Protection Installation in Fox Hill
Gutters are your home's largest protection against serious water damage.  Our roofing contractors can install gutter protectors to prevent build-up altogether.  Clean your gutters less frequently and be assured they are better able to do their job.
At Feher Home Solutions, we combine our 50 years of roofing expertise with the installation and repair of exterior surfaces of residential properties in New Jersey.  Give us a call at the number below to learn more.
Recent Articles
The Importance of Getting Immediate Union County Roof Repairs

If you experience problems with your roof, it is crucial to get immediate Union County roof repairs. You can do the job yourself, but if you don't have the skills and the expertise, never try it. Not only you could worsen the problem, you could also harm yourself while doing the task. Thus, it is...

Read More
3 Important Fall Roofing Maintenance Tips

Now that fall is finally here, many homeowners are taking the opportunity to get certain things done around the house in order to prepare their homes for the coming winter. Whether that consists of making sure that your heating system is prepared for the coming months, cleaning up your landscaping, or just general housing maintenance,...

Read More
If you would like to learn more about Feher Home Solutions in Fox Hill, please call us at 973-335-6377 or fill out our online request form.