Your Expert Gillette, NJ Remodeling & Roofing Contractors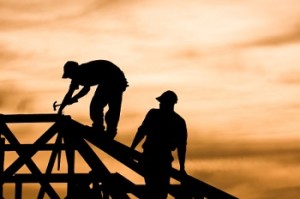 A Gillette home is not complete without a good roof or siding. A roof provides protection and shelter along with your siding, windows, doors, and walls. The roofing on a home isn't only functional but it also adds to the home's beauty and value. If it is in ill repair, the value of your home and how it looks will go downward. That's why keeping your roof and siding, and other exterior features of your home in good shape is the smart thing for any home owner to do.
When you need exterior repairs or want to do some remodeling, you want to be sure the Gillette company you work with knows how to handle your permitting and zoning laws as well as any possible homeowner's association rules. At Feher Home Solutions, you'll have our 50 years of expertise at your fingertips. Whether you're needing to replace windows, fix a little of your siding, or need a whole new roof, our contractors can handle it for you. Our Roofing Contractor at Feher Home Solutions is your Gillette roofer.
Keeping Your Gillette Roof Repairs & Replacements Handled
Your Gillette roof stands between you and the damage weather conditions can do to your belonging and family. Your home is one of your biggest investments you'll make in your life time. It only makes sense to be sure your protective roof is kept in the best condition possible when so much is at stake.
Keeping the roof in good order with roof repairs and timely replacement means all your assets are going to be protected, including your family and loved ones. The roof structure is heavy, and if weakened by snow or other elements when it's already damaged, it can cave in destroying everything underneath. Call Feher Home Solutions for your Gillette Roof Repairs and replacements for a sound, strong roof.
Gutter Repairs & Protectors For Gillette Homes
Gutters protect your Gillette home's foundation and entryways from pooling water that can flood your home and create foundation problems like soil erosion. Foundation problems cost thousands of dollars to fix and are a nightmare you don't want to have to endure.
If you don't have gutters or they are in need of repair, you'll want to be sure an adequate system of routing the water away is in place. Gutter guards can also be installed to help you keep debris from clogging the gutter system. You'll be spending less time cleaning them and your gutters will last years longer.
Feher Home Solutions experienced Gillette roofing and exterior remodeling contractors offer you quality gutters for your home. Our contractors are trained experts who care about our customers and the work they do. When you need remodeling or repairs for your home's exterior, give us a call and let us show you what we can do for you!
Recent Articles
The Importance of New Jersey Vinyl Siding

New Jersey vinyl siding is to a house as skin is to the human body. Siding protects the house against the elements and pests. It helps prevent moisture penetration and the growth of biological contaminants such as mold, dust mites and bacteria. These 3 types of biological contaminants have been known to cause allergic, respiratory, and...

Read More
Hiring a Sussex County Roofer

There are about as many roofing contractors to choose from as there are doctors, and I suggest you take the same care in choosing your Sussex County roofing contractor as you would your doctor. While it's clear that you are going to want a roofing contractor that employees capable installers, and it's clear you will...

Read More
If you would are interested in our Gillette, NJ Remodeling and Roofing Services, please call us at 973-335-6377 or fill out our online request form.