Green Pond Replacement Windows, Roofing Contractor, & Gutter Protection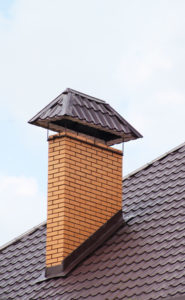 When you find yourself in need of exterior renovations for your Green Pond home, there is only one name in quality that you need to know, and that name is Feher Home Solutions. For over half a century, our team of professional Green Pond roofing contractors have been providing local homeowners with the high quality renovation services they need to get the most from their homes in terms of both function and value, and our commitment to delivering the highest quality service in each and every service we are called on to perform is a large part of what has helped us earn our reputation as the area's leading provider in exterior renovation services. Whether you are looking for a team of professionals to help you with any and all of your roofing issues, replacement windows, gutter protection, or any number of other high quality exterior renovation services, our team of experienced professionals can help you get the job done. Your home is one of the biggest investments you will ever make, and when it comes to its care, we believe that you should never have to settle for anything less than the best, and when you make the call to our team of professionals, you never will.
Here at Feher Home Solutions, we offer a wide variety of different and varying services all designed to help you maximize the function and value of your home. No matter what kind of service you are looking at for your home, you can always rest assured that you will get the same quality results from our team of professionals no matter what the job might be, or how complex it is. Each and every one of our professional roofing contractors are fully licensed, skilled, and experienced in the field, and we are ready to help you take your home's design to the next level. If you have any questions about our full line of high quality exterior renovation services, or if you would like to schedule an appointment for consultation with one of our specialists, give us a call today. Our team of experts are always standing by and would be more than happy to assist you in any way we can.
Green Pond Roofing Repairs
Here at Feher Home Solutions, we offer a full line of high quality roofing services to help make sure that you home always has the right amount of protection it needs from the weather and elements. Your roof is the first line of defense for all of the various areas around your home, and as such, it pays to make sure yours gets the service it needs to stay in the best shape possible at all times. Our team of Green Pond roofing contractors have years of experience in the industry, so no matter what kind of damage your roof might have sustained, we can guarantee that we'll have it fixed and functioning like new once again in no time at all. During the course of one of our high quality roofing inspections, our team of professionals will be on the lookout for any signs that might indicate an issue with your home's roof and help to remedy the situation before it has a chance to develop into something more serious. For all of your Green Pond home's roofing repair needs, our team of professionals here at Feher Home Solutions is the team you can trust.
Green Pond Gutter Protection
The gutters on your home are much more important than most homeowners realize. Your gutters are responsible for directing water down off of your roof and away from the foundation of your home, and if this water is able to overflow because your gutters are clogged or have started to break down in areas, you could easily wind up with water seeping in under the shingles of your roof and into your attic, or seeping into the ground where it can cause deterioration in your home's foundation. Both of these issues can be quite expensive to repair, and can cause you a serious headache in the process. Hiring a professional to come out and make sure that your gutters are operating at their best, and don't have any small, underlying issues that might impede their function can be a wonderful investment in the safety of your home.
Recent Articles
Hiring a Sussex County Roofer

There are about as many roofing contractors to choose from as there are doctors, and I suggest you take the same care in choosing your Sussex County roofing contractor as you would your doctor. While it's clear that you are going to want a roofing contractor that employees capable installers, and it's clear you will...

Read More
The Importance of Getting Immediate Union County Roof Repairs

If you experience problems with your roof, it is crucial to get immediate Union County roof repairs. You can do the job yourself, but if you don't have the skills and the expertise, never try it. Not only you could worsen the problem, you could also harm yourself while doing the task. Thus, it is...

Read More
If you are looking for a professional to help you with all of your Green Pond home exterior needs, give us a call today at 973-335-6377 or fill out our online request form.