Greystone Park Roofing Contractor & Home Renovation Specialists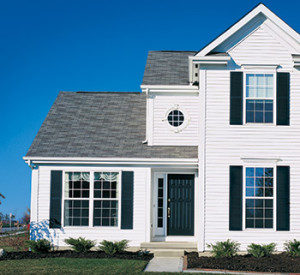 One of the major responsibilities that you have as a homeowner includes knowing just who to call when problems arise with your home's roofing and exterior surfaces, and here at Feher Home Solutions, you will always get the Greystone Park roofing contractors and home improvement specialists that you need and deserve. Our team of roofers have been providing our high quality services to homeowners throughout Greystone Park and the surrounding areas for over fifty years now, and we are more than qualified to come into your home and make the necessary improvements that you have needed and wanted for a long time. By making the decision to work the professionals at Feher Home Solutions, you can feel confident in knowing that you are getting the highest quality service in the local area. Our team of experts can always help you get the work that you need completed for your home in a timely and professional manner.
It is important that you never settle for less than the best when it comes to your home's roofing and exterior surfaces, and the work that you have done to them. We take a great deal of pride in the work that we do and the results that we are able to deliver to each and every one of our customers, so you can always feel confident entrusting your next project to us. With over five decades of hands-on experience in the industry, you can always rest assured that you are getting the best quality service out there. We never aim to just meet your expectations in your work. Our goal is always to exceed.
Give us a call today if you have any questions about our full line of professional roofing and exterior renovations services, or if you would like to schedule an appointment for your service. Our team of experts are always standing by and would be more than happy to assist you in whatever way we can. We look forward to working with you.
Greystone Park Roofing Repairs
When you make the decision to hire our team of professional roofing contractors at Feher Home Solutions, you are making the decision to team up with a team of experts who are dedicated to ensuring that you receive only the best in your service. You should never put off getting the roofing repairs you need for your home as it is the surface that protects the entirety of the rest of your home, as well as you and your family inside. Even small repairs need to be carried out quickly as damage from one part of your roof can quickly spread to others and get worse if something isn't done. Our team of professionals can help you get the timely repairs you need to prevent damage to the rest of your home.
Greystone Park Replacement Windows
One of the best things you can do to ensure that your home stays energy efficient is to make sure that you are replacing your old windows when it's time. This is a wise investment because it goes a long way in helping you save money on your monthly energy bills, and will also help to make your home more eco-friendly while increasing your property values at the same time. For all of your Greystone Park replacement window needs, you can count on the professionals at Feher Home Solutions to get the job done.
Recent Articles
The Importance of Getting Immediate Union County Roof Repairs

If you experience problems with your roof, it is crucial to get immediate Union County roof repairs. You can do the job yourself, but if you don't have the skills and the expertise, never try it. Not only you could worsen the problem, you could also harm yourself while doing the task. Thus, it is...

Read More
Hiring a Sussex County Roofer

There are about as many roofing contractors to choose from as there are doctors, and I suggest you take the same care in choosing your Sussex County roofing contractor as you would your doctor. While it's clear that you are going to want a roofing contractor that employees capable installers, and it's clear you will...

Read More
If you are looking for a professional roofing contractor in Greystone Park or the surrounding areas, give us a call today at 973-335-6377 or fill out our online request form.