Your Harding Township Roofing Specialists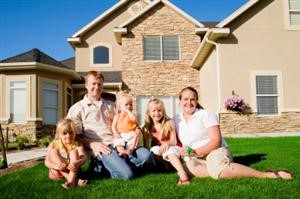 Since 1963 the professionals at Feher Home Solutions have helped thousands of homeowners, builders, and property managers maintain beautiful properties in Northern New Jersey. We provide superior exterior remodeling services that a cover a wide range of jobs. From roofing and siding to gutters and exterior waterproofing, we specialize in protecting your home, while improving it's curb appeal and property value. Our Harding Township Roofing Contractors are New Jersey certified and licensed with decades of combined residential and commercial experience. Contact us today and let Roofing Contractors help you with your home improvement needs.
Home Improvement Solutions For Builders
We offer builders and general contractors in the Harding Township area efficient and accurate blueprint take-offs in both hard copy and digital format using our state of the art software, computerized satellite estimating, on site job assessment, and detailed written proposals. We also offer value engineering to help you meet your budget and streamline your project by having the option to work with one contractor for all of your exterior needs. Between our seasoned installers and field management professionals with more than 20 years of experience, our factory-certified installation practices, and our Occupational Safety and Health Administration (OSHA) approval, we will do everything possible to satisfy you with our construction and remodeling services.
We Work With Property Managers
At Feher Home Solutions we understand the challenges that property managers face every day. Between clients and homeowners it's vital to keep the property in excellent condition throughout the year in order to keep your houses marketable. We offer services that directly meet the needs of property managers. We target some of the most crucial areas such as the home's roof, protective gutters, and proper sealing around the home. This keeps the homeowners property and strong working condition and insures protection for the tenants. With our dependable work, you'll never have to worry about the condition of the home's you are managing.
Roofing Services
We offer a wide array of roofing service that include roof replacement, leak assessments, repairs, and baseline evaluations. We can also schedule routine roof maintenance either annually or between owners or tenants. Our roof installation includes asphalt shingles, specialty shingles, flat roofing, copper roofing, tile roofing, and hard metal roofing. You also have the option of going with solar roofing which drastically reduces your energy bill each month. No matter what your roofing needs are we can help you. Our contractors are certified in all areas of roofing.
Great Siding Options
Siding is hands down the most popular choice for homeowners in Harding Township. With nearly one-third of all homeowners utilizing siding to protect their home, it's easy to see why it's the smart choice. We offer three main types of siding: vinyl siding, fiber cement siding, and hardiplank siding. Each has it's own distinctive features and benefits with an extensive range of designs, styles, patterns, and colors to suit your personal taste. Siding is easy to install and it's very cost-effective when compared to other types of house covering.
Protect Your Home With Quality Gutters
Gutters are an invaluable asset to any home. They protect both the base and the walls of your home from standing water, flooding, and splashing while it's raining. We recommend either aluminum gutters or copper gutters. Each are durable, inexpensive, quick to install, and come in great styles and colors. They are leak resistant and require very little maintenance over the y ears. They are also wind, rain, sunlight, and temperature resistant, which means they retain they're beautiful appearance throughout the year. Ask us about our gutter protection options as well!
Recent Articles
Roof Repairs – How to Avoid Them & When to Get Them

By now, most New Jersey homeowners realize how important it is to take proper care of their rooftop. Your home is your biggest and most vital investment. Your roofing is what helps keep your home protected from the elements, including the people and property inside. Making it a point to get your repairs addressed in...

Read More
Hiring a Sussex County Roofer

There are about as many roofing contractors to choose from as there are doctors, and I suggest you take the same care in choosing your Sussex County roofing contractor as you would your doctor. While it's clear that you are going to want a roofing contractor that employees capable installers, and it's clear you will...

Read More
If you are looking for a Harding Township Roofing Contractor then please call 973-335-6377 or complete our online request form.