Hibernia Roofing Contractor & Home Improvement Specialists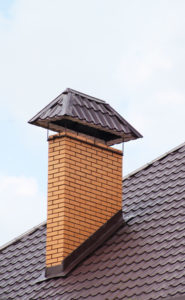 Your home is one of the largest investments you are ever going to make, and as a responsible homeowner, it is important to make sure that you do everything in your power to protect that investment over the years, no matter what gets thrown at it. One of the most important things you can do to ensure your home stays well protected over the years, and is always able to provide you and your family with the level of function and comfort that you've come to enjoy from it is to make sure that you have the name of a professional roofing contractor and home improvement specialist in the event that something happens to your roof or you just find yourself in need of improvements around the house. For all of your roofing service and home improvement service needs, the only name in quality that you need to know is Feher Home Solutions. For over fifty years, our team of professionals have been providing local Hibernia homeowners with the quality services they need to keep their homes looking and functioning their best, and we have no intention of stopping anytime soon. When you are ready to see the difference that quality service can have on your home, give our team of professionals a call today and prepare to be amazed.
There are a number of projects around the house that can be safely taken care of yourself, but when it comes to breaking out the ladder and getting up on your roof, it is usually a job better left to the professionals. Roof work can be very complex, and if you don't know exactly what you're doing, it is very easy to wind up causing more damage that you actually fix. Here at Feher Home Solutions, our team of professional Hibernia roofing contractors have the skill and experience necessary to provide you with the quality service you need to keep your home well protected at all times from the elements, and we can deliver that service at a price that isn't going to break the bank. If you have any questions about our full line of high quality roofing and home renovation services, or if you would like to schedule an appointment for consultation with one of our specialists, give us a call today. Our team of experts are always standing by and would be more than happy to assist you in any way we can.
Hibernia Roofing Repairs
At some point during your time as a homeowner, you are likely going to be faced with the prospect of having to find a professional to provide you with roofing repairs, and when that times comes, it is important to make sure that you already have someone in mind, as time wasted can easily lead to further damage around your home. Here at Feher Home Solutions, our team of professionals can help you get the prompt repairs you need to restore your home's roof to its original quality, no matter what kind of damage it might have sustained. Our team of experts will first provide you with a quality roofing inspection to help you locate exactly where the issue lies, and what our best course of action is going to be in order to get it fully repaired in a timely manner. When it comes to your Hibernia home's roofing repair needs, you can always count on the team of experts are Feher Home Solutions for quality service and results.
Hibernia Vinyl Siding
When it comes to quality siding materials for the exterior of your home, vinyl siding is easily one of the most popular all over the country, and for a number of different reasons. Vinyl siding is one of the more durable siding options on the market, and because of its durable construction, it will usually last you much longer than many other materials, especially as they are continually exposed to high winds and rain over the years. If you are looking for a new siding solution for the exterior of your home, or your old vinyl siding has just become worn over its lifetime and you are ready for an update, give our team of Hibernia siding specialists a call today.
Recent Articles
The Importance of Getting Immediate Union County Roof Repairs

If you experience problems with your roof, it is crucial to get immediate Union County roof repairs. You can do the job yourself, but if you don't have the skills and the expertise, never try it. Not only you could worsen the problem, you could also harm yourself while doing the task. Thus, it is...

Read More
3 Important Fall Roofing Maintenance Tips

Now that fall is finally here, many homeowners are taking the opportunity to get certain things done around the house in order to prepare their homes for the coming winter. Whether that consists of making sure that your heating system is prepared for the coming months, cleaning up your landscaping, or just general housing maintenance,...

Read More
If you are looking for a professional Hibernia roofing contractor and home renovation specialist, give us a call today at 973-335-6377 or fill out our online request form.