Your New Jersey Exterior Waterproofing Contractor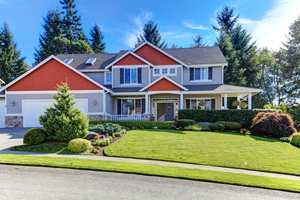 Are you searching for a maintenance-free way to transform your unused roof deck, sundeck or balcony into a usable, outdoor space? At Feher Home Solutions, we offer two high-quality, durable and long-lasting New Jersey waterproofing products that can help you do just that:
Our New Jersey waterproofing products are both available in a variety of styles and colors for the perfect match to your home. With these products, you have the ability to create additional living space under decks, as well as the ability to increase your usable square footage and the value of your property. Our products are virtually maintenance-free, only requiring a quick hose-down when cleaning. Depending on the application selected, we guarantee you a 10-20 year warranty.
See What Homeowners in New Jersey are Saying About Our Waterproofing Solutions
"Duradek offered me a selection of colors and patterns to choose from to match the exterior of my house, in a product that is so easy to keep clean. My husband is thrilled with the fact that he now has a waterproof workshop under our gorgeous 600 sq. ft. sundeck."
– S. & M. Bird, Homeowners
Photos of New Jersey Waterproofing Projects
Watch a Video of Duradek Being Installed
For more information on our New Jersey waterproofing services available for homeowners, builders, and property managers, contact Feher Home Solutions at 973-335-6377 today. Our New Jersey roofing contractor and exterior remodeling company looks forward to helping you apply this innovative product to your project!
If you are looking for Exterior Waterproofing in New Jersey, please call us at 973-335-6377 to speak to a Customer Service Representative or fill out our online request form.