New Jersey Gutter Protection Systems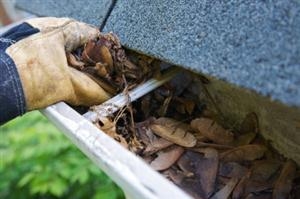 At Feher Home Solutions, we offer our in-house gutter division, The Gutter Men, for all of your New Jersey gutter protection needs. From leaf guards and gutter covers, we will help you cut back on the costs and time you spend on gutter maintenance in New Jersey – easily and affordably!
For New Jersey gutter protection, we offer the "Gutter Shell," which guarantees exclusive lifetime gutter coverage, as well as the promise that you will never have to clean your gutters again.  That's right – with our New Jersey gutter protection system, The Gutter Shell, you can say goodbye to gutter cleaning! No more climbing up ladders to deal with the gross mess of wet, soggy leaves, pests and debris that have been clogging your gutters up to now. Let Feher Home Solutions install gutter guards for your New Jersey gutters today, and you'll be on your way to virtually maintenance-free gutters from now on!
The "Gutter Shell" is installed over your existing New Jersey gutters and deflects dirt, debris, leaves and twigs off of your roof and away from your gutters. Surface tension moves water into the gutter where it is then properly drained by the downspouts, while all the leaves and debris simply roll away. No more clogged gutters, no more gutter cleaning.
To learn more about our New Jersey gutter protection solutions or other gutter products and services, call Feher Home Solutions today or fill out our online request form to get started. We'll be happy to provide you with an estimate for the cost of having gutter protection installed on your home in New Jersey. As a professionally licensed and insured New Jersey roofing contractor, Feher Home Solutions provides gutter protection as a stand-alone service or an add-on to any roofing project you have in line for us.
If you are looking for New Jersey Gutter Protection Systems, please call us at 973-335-6377 or fill out our online request form.