New Jersey Roofing Services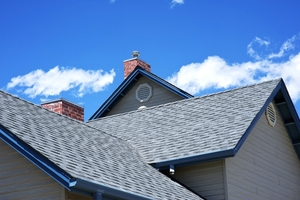 At Feher Home Solutions, we provide many options for all of your New Jersey roofing needs. Our New Jersey roofing services for homeowners in NJ include:
Complete re-roofing and tear-offs for existing homes, remodels, additions and new construction
Leak assessment and roof repairs
Roof inspections to determine baseline conditions
Roof maintenance schedules for roofing shingles, flat roofing and gutters
In addition to these services, we also offer various types of New Jersey roofing materials for our residential customers, including:
Asphalt Shingles: Asphalt shingles are the most popular type of roofing material. This type of roofing is proven to be a safe choice that offers unexcelled quality, dependable protection and economical prices for those who have invested in it.Read More
Specialty Shingles: Specialty shingles, which include wood, tile, slate, imitation slate and specialty asphalt shingles, have the ability to transform any home into a dream home.
Flat Roofing: Worries about leaks on flat roofs can be a thing of the past. With our innovative materials from leading manufacturers, we can cover, protect and coat your roof to shield it from the blistering effects of ultraviolet rays. These materials can also reflect light to reduce the heat and wear on your roof. If you are looking to convert your flat roof into an ourdoor living space, we also provide waterproofing products by Duradek and Sealoflex to add beauty and functionality to your formally unused flat roof or deck.Read More
Copper Roofing: Genuine copper roofing adds a custom element to the design of your home. A sweeping copper roof over a bay window or entrance way can add elegance and prestige to any home. Copper also ages gracefully and develops a beautiful patina as time goes on, increasing its aesthetic appeal exponentially.Read More
Solar Roofing: Start saving money and reducing your energy costs today with solar panels installed by our GAF certified roofers!
From outstandingly beautiful copper roofing solutions to the ever-popular and trusted standby, GAF roofing shingles, Feher Home Solutions can take care of all your home roofing needs in New Jersey. For more information on our residential roofing services, call your New Jersey roofing contractor, Feher Home Solutions, today at 973-335-6377. Our home solutions experts will be happy to answer any questions you have about our roofing services and products, as well as provide you with an estimate for the cost of your New Jersey roofing project.
Don't neglect your roofing system and end up needing a complete roof replacement before you're due – get professional roof repairs from our New Jersey roofers today! At Feher Home Solutions we take care of all types of roofing repairs from fixing metal roofing to replacing missing roofing shingles. You can rely on us for any and all roof repairs you need in New Jersey.
An annual roof inspection will help you protect your home from extensive damages and expensive roof repairs. At Feher Home Solutions our roof inspection crew is made up of highly trained and certified professionals. You can rely on them to provide you with an honest evaluation of the condition of your New Jersey roofing system. Our roofer check for several key danger signals that determine whether or not your roof is adequately protecting your home. Some key danger signals you should be aware of include:
Leakage in attic after driving rain
Blistering and/or peeling of outside paint
Stains on interior ceilings and walls
Roof shingle, sheathing, and siding decay
Missing, cracked or curling roofing shingles
Dark, "dirty" areas on your roof
Excessive energy costs
If you notices any of these "red flags" give our New Jersey roofing inspection specialists a call to determine the cause. When caught early enough, roof repairs are much less expensive and can extend the lifetime of your roofing system.
Whether you are looking into a roof replacement out of necessity or because you want to invest in boosting your home's curb appeal in New Jersey, our roofing contractors are happy to help you find the perfect solution for your house and budget. Be sure to check out the GAF/Elk Virtual Home Remodeler, too. This is a great tool that will help you determine the type and style of roofing you may want for your project.
Types of Roofing We Install in New Jersey:
Asphalt Shingles
Metal Roofing
Tile Roofing
Flat Roofing
To learn more about our roofing services available for homeowners throughout Northern New Jersey, or to schedule an appointment to view our beautiful selection of roofing products in our showroom, call Feher Home Solutions, your reliable New Jersey roofing contractor, at 973-335-6377 today. We look forward to helping you beautify your home in New Jersey with our expert roofing services!
If you are looking for a New Jersey roofing contractor, please call us at 973-335-6377 or fill out our online request form.