New Jersey Roof Repairs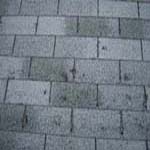 Often times homeowners either ignore or are unaware of small roof repairs that their New Jersey home needs. Neglecting to have your New Jersey roof repaired in a timely manner can lead to costly damages to your wallet and the overall look of your house even if the problem seems small or insignificant. No matter what type of roofing you have – roofing shingles, metal roofing, tile roofing – the key is to keep check of the slightest changes in the roofing structure and to have a professional New Jersey County roof repair contractor make any necessary repairs as soon as possible.
Ensure your roof stays in good condition by contacting the roofing specialists at Feher home Solutions. Our experienced New Jersey roof repair experts will offer you an honest evaluation of the condition of your roof and what repairs may be needed. Whether you have slate roofing that needs repairing, or you are looking to replace your roofing shingles with a new, durable metal roof, our New Jersey roofers have the craftsmanship and expertise to ensure your roof provides your home with the protection and quality you require.
If you need roof repairs in New Jersey, don't wait until the issue gets bigger and the damages to your roof and home get more costly! Call Feher home Solutions as soon as you suspect you need roof repairs.
Service Our New Jersey Roof Repairs Contractors Offer:
Roof Repairs
Repair Roofing
Roofing
Roof Replacement

Roof Shingles
Metal Roofing
Metal Roof Repairs
Roofing Shingles

Roof Leaks
Leaking Roof
Tile Roof Repairs
Tile Roofing
If you are looking for a roofing contractor, please call us at 973-335-6377 or fill out our online request form.