Indian Lake Roofing Contractor and Home Improvement Specialists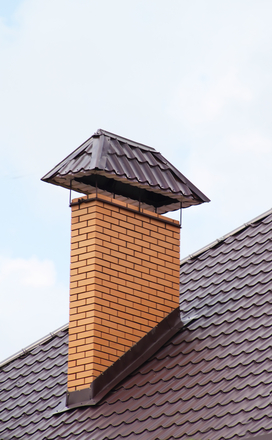 You will receive many benefits when you call Feher Home Solutions for Indian Lake roofing contractors and home improvement specialists. We offer a level of customer service which allows our customers to have all their questions answered.
Most people think their homes will last forever. Many of them do. But without the right maintenance and care, a home can quickly become your worst nightmare. That's why we offer attentive contractors who care. Our Roofing Contractor at Feher Home Solutions is your Indian Lake roofer.
Indian Lake Roof Repairs
You will need a Indian Lake roofing contractor for a leak in your roof. When it comes to making life choices, about the fate of your roof, you can trust us. That small leak in your home will continually get worse if it is not attended to professionally.
If you have skylights installed on your home, that can be one of many reasons why your roof leaks. Some skylights are poorly sealed which makes them turn into small waterfalls whenever it rains.
Our roofing team is knowledgeable in all aspects of roofing. We do flat roofing, asphalt roofing, and so much more as we can turn your poorly functional roof into a protective one in not time at all.
Indian Lake Vinyl Siding
Today's vinyl siding is far more sophisticated than it was 50 years ago. Many manufacturers have made advancements in vinyl siding that has made it more durable. We can install this new technology onto your home today.
We can add vinyl siding which can look exactly like real wood does. Vinyl holds up better than real wood and requires less maintenance. It is designed in ways to accentuate the architectural design of your home's style.
Call us today and meet with our siding specialists who can make those necessary improvements to the outside of your home. Take a stand in regards to the appeal of your home and have vinyl siding installed.
Indian Lake Replacement Windows
There are a lot of reasons why you would need new replacement windows. You can add more value to your home as well as cutting down on heating costs. We can install new windows that can emphasize your home better.
Safety is always a good reason to have new windows installed. If you have children who are always playing in places that they shouldn't, call Feher Home Solutions where our techs offer safer alternatives to what's on your home currently.
Our Indian Lake roofing contractors and home improvement specialists offer services which bring peace of mind to our customers. Your older home components can be replaced or repaired professionally.
Recent Articles
Hiring a Sussex County Roofer

There are about as many roofing contractors to choose from as there are doctors, and I suggest you take the same care in choosing your Sussex County roofing contractor as you would your doctor. While it's clear that you are going to want a roofing contractor that employees capable installers, and it's clear you will...

Read More
The Importance of Getting Immediate Union County Roof Repairs

If you experience problems with your roof, it is crucial to get immediate Union County roof repairs. You can do the job yourself, but if you don't have the skills and the expertise, never try it. Not only you could worsen the problem, you could also harm yourself while doing the task. Thus, it is...

Read More
If you are looking for a Indian Lake roofing contractor, please call us at 973-335-6377 or fill out our online request form.