Kenvil, NJ Roofing & Exterior Improvement Services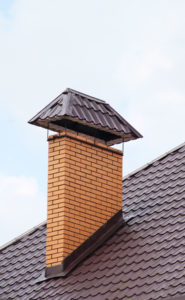 If you want to turn your home around with some exterior improvements, call the Kenvil roofing contractors at Feher Home Solutions. We provide a range of quality services that you can depend on. Since 1963, we have been the local source for superior roofing, siding, exterior waterproofing, and gutter services.
Why not take the kids to EdVenture Land for a day of fun while we replace the siding and repair the roof of your Kenvil house. When you come back home, you'll be astounded and amazed at how it looks and how easy the transformation process was. It's time to get that insulated siding installed and the roof fixed before another year passes! We are your Roofing Contractors.
We Also Provide Service To Property Managers & Builders
Do you have a home that you need to make ready for new tenants? Let us help you spiff up the exterior so the maximum return will be seen on the property. Good tenants love a nice home, so they will be attracted to a property with a good roof, insulated siding, energy efficient windows, and a good guttering system. These updates add value to the investment of property owners, especially when they're done well by experienced exterior remodeling contractors. Call today so we can work out a plan for your property's exterior improvements.
Roofing & Gutters
Feher Home Solutions is an expert New Jersey roofing contractor specializing in roof repairs, roof replacements, gutter repair, and gutter installations. We can take care of your gutters anytime or replace them when we repair your roof. We install custom gutters and GAF roofing systems for residential and multi-family residential properties in Kenvil.
Exterior Waterproofing Services
There are various ways you can waterproof your home. One of the most interesting coatings is the Sealoflex coating. This waterproofing membrane can be applied over masonry, wood, stucco, roof shingles, and many other materials. The waterproof coating comes in clear or a variety of colors and textures for a highly stylish look. This is a GAF product that is very reliable. As GAF Master Elite Installers, you can count on expert workmanship no matter how we help you improve and protect your Kenvil home.
Recent Articles
Roof Repairs – How to Avoid Them & When to Get Them

By now, most New Jersey homeowners realize how important it is to take proper care of their rooftop. Your home is your biggest and most vital investment. Your roofing is what helps keep your home protected from the elements, including the people and property inside. Making it a point to get your repairs addressed in...

Read More
3 Important Fall Roofing Maintenance Tips

Now that fall is finally here, many homeowners are taking the opportunity to get certain things done around the house in order to prepare their homes for the coming winter. Whether that consists of making sure that your heating system is prepared for the coming months, cleaning up your landscaping, or just general housing maintenance,...

Read More
If you would like more information about our Roofing and Exterior Remodeling services in Kenvil, please call 973-335-6377 or complete our online request form.