Your Expert Kinnelon, NJ Remodeling & Roofing Contractors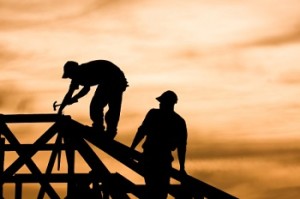 At Feher Home Solutions, Kinnelon, New Jersey home owners and residential property managers know that they receive trustworthy and professional remodeling contractors when they call upon us for services. Our exterior remodeling and roofing contractors have been providing Kinnelon and other areas nearby with almost 50 years of expert service.
Our company was founded on the premise that our customers need to always be our number one priority. With service goals like this, we strive hard every day to exceed our customer's expectations by providing them with the best in the industry.
Remodeling in Kinnelon and surrounding areas will always be our passion. We guarantee our quality workmanship so you can experience your remodeling projects and enjoy the process. We are a professionally licensed and insured company, so you know you are contracting with a stable company. Our Roofing Contractor at Feher Home Solutions is your Kinnelon roofer.
Gutter Protection Installation in Kinnelon
Gutters are your home's greatest protection against serious water damage from rain pooling around your home's foundation. Our roofing contractors can install gutter protectors to prevent clogs from leaves and debris, which means your Kinnelon gutters will work as they should to route water from your home's foundation.
Our gutter protectors keep you from having to clean your gutters near as often and assures the gutters are better able to do their job. Call today for our gutter guard installation!
Roofing Repair & Replacement in Kinnelon
Unfortunately, many roof repairs get delayed due to various factors. But this only means more costly damage is being done every day the repair waits. Just a little moisture can creep into an attic or wall cavity and create mold or other problems that make your home degrade and become damaged from the inside out. Once that begins, you'll wind up tearing out walls and a much more costly repair.
Don't wait for your roof repairs to get done because you're afraid of the cost. There are options out there that you may be able to find, especially when it comes to your homeowner's hazard insurance coverage. Call our experts and we can help you figure it all out.
Exterior Repair & Remodeling in Kinnelon
If you need to enhance the look of your curb appeal, there's no better way than with some exterior remodeling or repairs. We can help you update or repair your siding and other exterior areas so your home looks great once again.
Our Kinnelon roofing and remodeling contractors stay up to date on code compliance regulations, building permit requirements and homeowner's association guidelines, so you don't have to worry about the job being done right the first time. We'll make sure your project finishes on time and within your budget.
Recent Articles
Hiring a Sussex County Roofer

There are about as many roofing contractors to choose from as there are doctors, and I suggest you take the same care in choosing your Sussex County roofing contractor as you would your doctor. While it's clear that you are going to want a roofing contractor that employees capable installers, and it's clear you will...

Read More
Roof Repairs – How to Avoid Them & When to Get Them

By now, most New Jersey homeowners realize how important it is to take proper care of their rooftop. Your home is your biggest and most vital investment. Your roofing is what helps keep your home protected from the elements, including the people and property inside. Making it a point to get your repairs addressed in...

Read More
If you would are interested in our Kinnelon, NJ Remodeling and Roofing Services, please call us at 973-335-6377 or fill out our online request form.