Lake Arrowhead Roofing Contractor and Home Improvement Specialists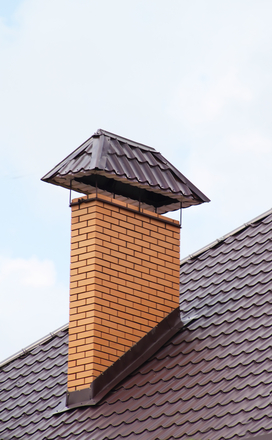 There may come a time in your life whenever you might need a Lake Arrowhead roofing contractor and home improvement specialist. We can install, repair and replace those exterior home components that are lowering the value of your home.
There are plenty of reasons to have services done professionally. You'll find that hiring a contractor comes with many benefits . You'll always get professional repairs and installations done that don't come with problems.
Come to us before going to anyone else. We can take care of tow birds with one stone as we do roofing, waterproofing, and gutter protection installations. Our team of experts are highly knowledgeable in all areas of improvements. Our Roofing Contractor at Feher Home Solutions is your Lake Arrowhead roofer.
Lake Arrowhead Roof Repairs
Hiring an experienced Lake Arrowhead roofing contractor will help you see what a good roofing system can do for you. Roof repairs take care of the small problems that turn into bigger ones when not attended to professionally.
If your attic is showing light through the roofing system or unknown drafts are coming through , you have a roofing problem. We can take care of your roofing system so that it works for you as opposed to against.
Lake Arrowhead Vinyl Siding
Cost is a major factor when it comes to picking out the best materials to cover the exterior of the home. More homeowners are choosing vinyl siding because of the values that it offers. Vinyl siding can improve the appearance of the home.
Insulated vinyl siding offers a level of comfort that is hard to find. You'll find that your home is so much cozier and less drafty thins winter whenever you have vinyl siding installed. Call us today for an estimate.
There are many options to choose from with vinyl siding. We won't delay installing your new siding. Call our siding experts today for help when trying to decide on which color and style to have installed on your home.
Lake Arrowhead Replacement Windows
Older windows can lower the value of your home. Old windows will make it look as though your home is abandoned as replacement windows are the soul to your home. Let us modernize your home today.
Our Lake Arrowhead home improvement specialists do not take coffee breaks every ten minutes nor do we waste half the time arguing to you about expensive replacement window types.
You can come to Feher Home Solutions for a number of things. We are the Lake Arrowhead roofing contractors and home improvement specialists who celebrate our 50 years of continuous service in the area.
Recent Articles
The Importance of Getting Immediate Union County Roof Repairs

If you experience problems with your roof, it is crucial to get immediate Union County roof repairs. You can do the job yourself, but if you don't have the skills and the expertise, never try it. Not only you could worsen the problem, you could also harm yourself while doing the task. Thus, it is...

Read More
3 Important Fall Roofing Maintenance Tips

Now that fall is finally here, many homeowners are taking the opportunity to get certain things done around the house in order to prepare their homes for the coming winter. Whether that consists of making sure that your heating system is prepared for the coming months, cleaning up your landscaping, or just general housing maintenance,...

Read More
If you are looking for a Lake Arrowhead roofing contractor, please call us at 973-335-6377 or fill out our online request form.