Roofing, Siding, Gutters In Lake Hiawatha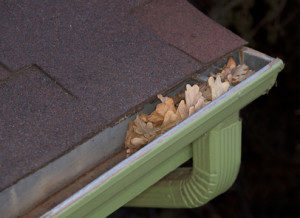 When your Lake Hiawatha roof, siding, and gutters of your property are damaged, it is important that repairs are done quickly. The weather in New Jersey can be very hard on our exteriors, so it's important that they are waterproof and strong.
Feher Home Solutions offers roofing services, siding, gutter installation, and exterior waterproofing. We can offer you the absolute best service and work quality when it comes to repairing and improving your home's exterior. We can handle everything from minor repairs to entire installation.
Having an energy efficient, waterproofed exterior is vital here in the Lake Hiawatha area. With our climate, moisture can do a lot of damage to the structure of our homes. Let our professional roofing contractors help you keep up with repairs or offer you a great estimate for new installation. We are your Lake Hiawatha Roofer.
Roof Repairs
Replacement
Siding
Gutters
Homeowners, Builders, Property Managers
Fast & Efficient Roofing Repairs For Lake Hiawatha
With roof damages, it's important to have repairs done as soon as possible to avoid water damages to the home. Even a small missing roof nail will let moisture in through what should be a waterproof barrier. This can quickly lead to mildew or mold growth as well as rotting.
Over time, there can be significant damages going on that you can't see unless you know where to look within the attic spaces, the roof structure, and wall cavities.
Our skilled Lake Hiawatha roofing contractors are capable of repairing your roof no matter what's going on. We can repair roofs with asphalt shingles, metal, wood shake, composite shingles, and more.
Expert Siding Installations In Lake Hiawatha
If you are interested in adding siding to your Lake Hiawatha home, or you need siding repairs, call on our experts at Feher Home Solutions. We have some wonderful siding options to enhance the aesthetics, value, and energy efficiency of your home.
Siding repairs need to be done as soon as there are damages, as this part of your home should also be waterproof. Let us make repairs or offer you an estimate for siding installation today. We can help you match the existing siding or match the exterior with a wide array of options and styles.
Vinyl Siding
Aluminum Siding
Cement Board Siding
Composite Siding
Wood Shake Siding
Recent Articles
Hiring a Sussex County Roofer

There are about as many roofing contractors to choose from as there are doctors, and I suggest you take the same care in choosing your Sussex County roofing contractor as you would your doctor. While it's clear that you are going to want a roofing contractor that employees capable installers, and it's clear you will...

Read More
The Importance of New Jersey Vinyl Siding

New Jersey vinyl siding is to a house as skin is to the human body. Siding protects the house against the elements and pests. It helps prevent moisture penetration and the growth of biological contaminants such as mold, dust mites and bacteria. These 3 types of biological contaminants have been known to cause allergic, respiratory, and...

Read More
If you are looking for a New Jersey roofing contractor or exterior remodeling services in Lake Hiawatha, please call 973-335-6377 or complete our online request form.