Roofing, Siding, Gutters In Lake Parsippany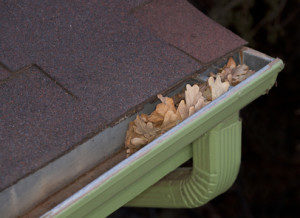 It's not uncommon to experience some damaging weather here in the Lake Parsippany area. The roofing and siding of your home can be hit with debris, hail, or falling tree branches. Snow can accumulate on your roof or near the lower parts of the siding, working moisture into the materials.
If your home has suffered through the years with few repairs or improvements, you are probably not getting the energy efficiency you should. And likely, there is going to be more extensive damage to contend with at some point in time. You will need a professional roofing contractor, like Feher Home Solutions.
If your roof and exterior siding are getting older, or if you want better energy efficient solutions such as insulated siding installation and waterproofing, call Feher Home Solutions. We have the solutions you seek. We are your Lake Parsippany Roofer.
Here are a few key things you'll need to do to address the exterior of your home.
Inspect the roof
Assess any damage
Get an estimate for repairs
Consider installing siding
Have the exterior waterproofed
Keep up with maintenance
Call on the New Jersey roofing contractors at Feher Home Solutions for repairs, installations, replacement, and roof inspection.
Roofing And Exterior Services In Lake Parsippany
When your Lake Parsippany home exterior needs repair, it's a great time to consider upgrades. For instance, many homes have standard asphalt shingles instead of a better quality type such as metal roofing.
Also, old windows will drain your home's energy. Your heating and air conditioning system work overtime to replace the treated air that leaks through the hold windows. Replacement windows will go a long way to improving the energy efficiency as well as curb appeal.
And beware, just because you can get some of the same old materials pretty cheaply, it doesn't mean they are worth buying unless energy efficiency and durability don't matter. Two things we like our customers to consider in upgrades are metal roofing and quality siding.
Call us for quality materials to improve your home. We have been helping homeowners make improvements since 1963, so we know what brands and types are best for each style of home.
Energy Efficient Siding Installations
Now is the perfect time to look into new siding installations. More and more homeowners are finding out just how economical it is to choose energy efficient siding for their home's exterior. It comes in a wide range of styles and types to suit your needs.
Call Feher Home Solutions for siding installation in Lake Parsippany to see all your great options in home products that for energy savings and long-lasting exterior protection.
Recent Articles
Hiring a Sussex County Roofer

There are about as many roofing contractors to choose from as there are doctors, and I suggest you take the same care in choosing your Sussex County roofing contractor as you would your doctor. While it's clear that you are going to want a roofing contractor that employees capable installers, and it's clear you will...

Read More
Roof Repairs – How to Avoid Them & When to Get Them

By now, most New Jersey homeowners realize how important it is to take proper care of their rooftop. Your home is your biggest and most vital investment. Your roofing is what helps keep your home protected from the elements, including the people and property inside. Making it a point to get your repairs addressed in...

Read More
If you are looking for a New Jersey roofing contractor or exterior remodeling services in Lake Parsippany, please call 973-335-6377 or complete our online request form.