Lake Telemark Roofing Contractors & Home Improvement Specialists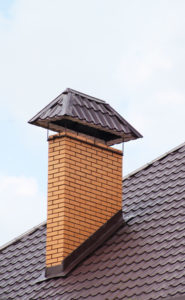 When you find yourself in need of a professional Lake Telemark roofing contractor and home improvement specialist, there is only one name in quality that you need to know, and that name is Feher Home Solutions. For more than fifty years now, our team of experienced professionals have been helping local homeowners maximize the comfort, function, and security of their homes by making sure that they always have access to the high quality roofing and home improvement services they need, right when they need them most. Over our long years of service to the Lake Telemark area, we have built a reputation for ourselves as the area's leading provider for all services roofing and home improvement related, and this isn't a reputation that we take lightly. When it comes to the quality of your home's services, our team of experienced professionals believe that you should never have to settle for anything less than the best, and when you make the call to us, you never will.
Here at Feher Home Solutions, we make it our mission to ensure that each and every one of our valued Lake Telemark customers always has access to the high quality services they need, right when they need them most, in order to keep their homes in the best condition possible at all times. We are known throughout the area as a company that truly cares about the needs of each and every one of our customers, and that isn't a reputation that we take lightly. If you have any questions about our full line of high quality roofing or home improvements services, or if you would like to schedule an appointment for consultation with one of our specialists, give us a call today. Our team of experts are always standing by and would be more than happy to assist you in any way we can.
Roofing Repairs In Lake Telemark
As a responsible homeowner, one of the most important things you can do to care for your home is to make sure that you have the name of a professional roofing contractor who can help you get things back in order quickly whenever your home's roof is in need of repairs. Here at Feher Home Solutions, our team of roofing repair specialists have the skill and experience to help you get your roof back to its original quality condition in no time at all, no matter what kind of damage your roof has sustained. Your roof forms the first line of defense for your home against the elements, and any time any kind of damage is left to linger, it puts the rest of your home at serious risk. If you notice that your roof has sustained any kind of damage recently, or you suspect that it might have, one of the best things you can do is make the call to our team of experienced professionals to have them come out and give your roof a thorough inspection. This will allow us to find any damaged areas, no matter how small they might be, and provide you with the quality repairs you need to get them completely sorted out.
Replacement Windows In Lake Telemark
Whether you realize it or not, the windows on your home play a major role in the overall appearance and function of your home. Beyond just the aesthetic role that your windows play in your home's overall design, they are also a major factor in your home's overall level of energy efficiency, and if your home's windows are a bit older, they could actually be costing you more than you know. Newer windows tend to be designed more with efficiency in mind, and the newer and more efficient materials used in their construction ensure that you won't wind up losing as much of the warm or cool air inside your home to the outdoors. If your home's windows have seen better days, or you just think it's about time for an update, give our team of experienced replacement window specialists a call today and let us help you transform your home.
Recent Articles
Hiring a Sussex County Roofer

There are about as many roofing contractors to choose from as there are doctors, and I suggest you take the same care in choosing your Sussex County roofing contractor as you would your doctor. While it's clear that you are going to want a roofing contractor that employees capable installers, and it's clear you will...

Read More
Roof Repairs – How to Avoid Them & When to Get Them

By now, most New Jersey homeowners realize how important it is to take proper care of their rooftop. Your home is your biggest and most vital investment. Your roofing is what helps keep your home protected from the elements, including the people and property inside. Making it a point to get your repairs addressed in...

Read More
If you are looking for a professional Lake Telemark roofing contractor, give us a call today at 973-335-6377 or fill out our online request form.