Landing, NJ Roofing & Exterior Improvements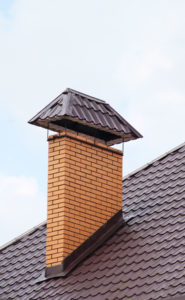 As roofers with more than five decades of experience in the Landing, NJ area, our roofing contractors at Feher Home Solutions are deeply invested in the community and look forward to helping you tackle all of your roofing and exterior improvement needs.
With several decades of experience and vested relationships with our Landing neighbors, you can count on superior service. We work with the highest quality materials and are 100% committed to your satisfaction. We are the professionals you can trust for roofing, siding, waterproofing, and gutter services. We work on all residential roofing and siding systems including multi-family condos and apartment complexes in Landing. Schedule your consultation online or call to talk with our experts. We look forward to discussing your exterior remodeling needs. We are your Roofing Contractors.
Siding & Gutters in White Bear Lake, MN
Quality siding and trim materials typically last a lifetime. Brick, engineered wood, both natural and manufactured stone, premium vinyl, and fiber cement siding should stand up well to the weather in Landing, NJ. All of those materials listed above can be installed on your home if you want to retrofit them over old wood, brick, or rock cladding.
Gutters made of copper can last 50 years. Aluminum gutters will last up to 20 years. We install custom guttering systems on homes in Landing. If you would like to improve your property, then siding and gutters will do the trick. Call today to schedule your consultation so we can show you the quality products and service we offer.
Roofing & Siding Waterproof Coatings
Our professional roofing contractors can take care of your roof repairs or replacement in Landing. As professional roofers, we will be sure to remove all layers of shingle, check for damage, repair any structural damage, install new flashing, and repair or replace the ice and water shield at the gutter edges and on the valleys. You don't want to skimp on this part because it ensures the longevity of your roofing investment. From top to bottom, we have your roofing needs covered.
We can also install durable waterproof coatings over the roofing or siding materials of your Landing home. This additional protection will make the building materials last for an incredibly long time. In our New Jersey climate, waterproofing couldn't be more important. With this coating, you'll not have to worry about snow and ice saturating your home's exterior for years to come. Call and ask us about our waterproofing service. We'll be glad to answer your questions and go over the products and methods we use.
Recent Articles
Hiring a Sussex County Roofer

There are about as many roofing contractors to choose from as there are doctors, and I suggest you take the same care in choosing your Sussex County roofing contractor as you would your doctor. While it's clear that you are going to want a roofing contractor that employees capable installers, and it's clear you will...

Read More
3 Important Fall Roofing Maintenance Tips

Now that fall is finally here, many homeowners are taking the opportunity to get certain things done around the house in order to prepare their homes for the coming winter. Whether that consists of making sure that your heating system is prepared for the coming months, cleaning up your landscaping, or just general housing maintenance,...

Read More
If you would like more information about our Landing roofing & exterior improvement services, please call 973-335-6377 or fill out our online request form.