Ledgewood, NJ Roofing & Exterior Improvements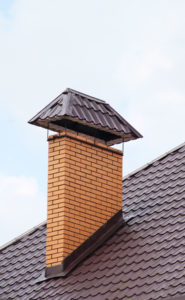 When you have a problem with the roof, siding, or gutters of your home, you need a Ledgewood roofing and exterior remodeling contractor who can help you improve things. Everyone wants a home they can be proud of, so whether you own a single family home or manage condominiums in Ledgewood, it's important to get these things back in shape.
Feher Home Solutions is here to help you with all the exterior improvements you need. We provide a full line of roofing, siding, gutter, and waterproofing services in Ledgewood and have over 5 decades of local experience. Let's work out a plan that works for you. Just call or schedule your consultation online and we'll be happy to assist you. We are your Roofing Contractors.
Exterior Remodeling For Homeowners in Ledgewood
Tired of the old siding that seems to be deteriorating right before your eyes? Is the roof looking bad these days? All this can be fixed and more by making one phone call to the experts at Feher Home Solutions. One of the most important things you can do to a home is to protect it with waterproof coatings. These highly flexible coatings for roof shingles, wood, and stucco offer years of worry-free protection for what is probably your biggest investment. Let us talk to you about waterproofing after we repair your roof or fix the siding. We have several options available to meet your budget and time constraints.
Builders & Property Managers
Feher Home Solutions has extensive experience working with builders and property managers in Ledgewood and other communities in New Jersey. We offer roof maintenance schedules for residential roof shingles, flat roofing, and gutters. We also work with all types of specialty roofing systems like designer shingles and copper roofing and gutter systems. We've provided many decades of service to property managers, builders, and homeowners in Ledgewood, so you can count on our expertise every time.
Recent Articles
The Importance of Getting Immediate Union County Roof Repairs

If you experience problems with your roof, it is crucial to get immediate Union County roof repairs. You can do the job yourself, but if you don't have the skills and the expertise, never try it. Not only you could worsen the problem, you could also harm yourself while doing the task. Thus, it is...

Read More
Hiring a Sussex County Roofer

There are about as many roofing contractors to choose from as there are doctors, and I suggest you take the same care in choosing your Sussex County roofing contractor as you would your doctor. While it's clear that you are going to want a roofing contractor that employees capable installers, and it's clear you will...

Read More
If you would like more information about our Ledgewood roofing & exterior remodeling services, please call 973-335-6377 or fill out our online request form.