Lincoln Park, NJ Exterior Remodeling & Gutter Guards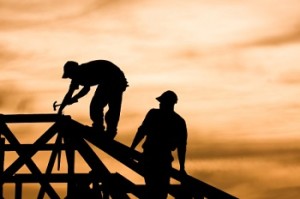 At Feher Home Solutions, you'll find a company that is committed to the Lincoln Park, New Jersey residents with quality exterior remodeling and roofing services.
Our expert, licensed, and insured home improvement contractors offer only the best in services to residential property owners and property managers.
Our services are centered around providing you with an experience you can rely on that will fit your needs and exceed your expectations. When you need us, we're there for you whether you need to make a few repairs or want to remodel your entire home. Our Roofing Contractor at Feher Home Solutions is your Lincoln Park roofer.
Exterior Repair, Roofing, and Remodeling in Lincoln Park
Superior exterior repairs and remodeling means your professionals are experts in their field. With our have a century of experience, you'll never be left wanting when you choose Feher Home Solutions.
Our Lincoln Park home improvement services can help you with your roofing, remodeling, window replacement, siding installation and any other need you have. We offer the finest siding products available!
If your Lincoln Park home's exterior needs more than just repairs, or if you are interested in changing to a better siding or roofing product, you'll have plenty of options to choose from. With a wide variety of styles, materials, and color choices, our remodeling and roofing contractors can help you with durable, quality made products that are highly protective.
Vinyl siding
Aluminum siding
Steel siding
Fiber cement
Cedar shingles
Vinyl siding and fiber cement siding are the favorite siding options for many homeowners. This siding effectively seals your Morris County home from exposure to water damage and moisture as well as impacts, foul weather, and UV ray exposure.
It's also very effective in resisting mold or algae growth. All this and more, while making your home look really great! Your siding will also be easy to clean.
Gutter Protection Installation in Lincoln Park
Your gutter system is exposed to all sorts of debris buildup which makes them hard to keep clean. Gutter guards that protect the system from falling leaves and other debris make an amazing difference for your home's ability to correctly route water away from foundations or low lying areas around your home.
This system is important because a lot of homes can experience flooding under doorways, foundations that erode soil, insect infestations, and more.
Our expert roofing contractors will install your gutter protectors to prevent build-up altogether. That way, you're always sure to have free flowing water outlets that keep rainwater away from your foundation and entryways. You'll be able to clean your gutters less frequently and rest assured that they are better able to do their job.
What Lincoln Park Homeowners Are Saying About Us
Feher Home Solutions is Rated: 5 / 5
based on these 1 happy customer reviews.
---
"Feher Home Solutions did an outstanding job putting up new siding, windows and gutters on our home. Before, our house looked pretty sad, but now it stands out in the neighborhood. The installers were true professionals, and took great care in every detail of their work. We would definitely recommend Feher Home Solutions to others who are looking into doing some home improvements."
---
Recent Articles
The Importance of New Jersey Vinyl Siding

New Jersey vinyl siding is to a house as skin is to the human body. Siding protects the house against the elements and pests. It helps prevent moisture penetration and the growth of biological contaminants such as mold, dust mites and bacteria. These 3 types of biological contaminants have been known to cause allergic, respiratory, and...

Read More
The Importance of Getting Immediate Union County Roof Repairs

If you experience problems with your roof, it is crucial to get immediate Union County roof repairs. You can do the job yourself, but if you don't have the skills and the expertise, never try it. Not only you could worsen the problem, you could also harm yourself while doing the task. Thus, it is...

Read More
If you would are interested in our Lincoln Park, NJ Remodeling and Roofing Services, please call us at 973-335-6377 or fill out our online request form.