Your Expert Long Hill Township, NJ Exterior Remodeling & Roofing Contractors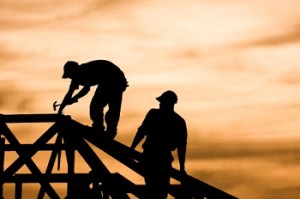 Feher Home Solutions is your trustworthy, professional remodeling contractor. With almost 50 years in business offering quality products, skilled labor, factory certified installation practices, and experienced managers, we can assure you long-term customer satisfaction.
We carry all the proper insurance and licenses for your protection, so you can rest assured that you are contracting with a professional, stable company.
Our company was founded around the idea that our customers are number one when it comes to remodeling their home. We guarantee our workmanship and strive to make sure your remodeling project will be a positive experience that you enjoy. Our Roofing Contractor at Feher Home Solutions is your Long Hill Township roofer.
Exterior Repair, Roofing & Remodeling For Long Hill Township
Whether you're looking to enhance the look of your house, increase its resale value or perform repairs, our qualified and experienced contractors at Feher Home Solutions will help you figure out the best option to fit your needs and budget.
We have some great siding options for you to choose from if it's time to replace your Long Hill Township siding. Or, if you're wanting to convert from brick, wood, or some other more delicate material, we have some great options. Today's vinyl, aluminum, and composite siding materials are durable and long-lasting.
Call today and we'll be happy to discuss your siding, exterior repair, roofing, and remodeling.
Roofing Repair & Installation For Long Hill Township
A house just isn't complete without a roof. A roof provides protection and shelter along with your siding, windows, doors, and walls. Older roofs could just need repair or they may need replacement, especially if a storm has damaged your Lincoln Park roof. Whether it's just shingle repairs or you need an entirely new roof, Feher Home Solutions is the name to remember.
The roofing on a home isn't only functional but it also adds to the home's beauty and value. If it is in ill repair, the value of your home and how it looks will go downward. That's why keeping your roof and siding, and other exterior features of your home in good shape is the smart thing for any home owner to do. Your home will function at its maximum efficiency and you will be able to build resale value.
We keep up to date on code compliance, building permit requirements and homeowner's association guidelines in order to ensure we can give you the best, most reliable service that doesn't have to be redone later. Our expert roofing and remodeling services provide you with quality workmanship, on time project completion, and reasonable, competitive rates. Our 50 years of roofing and exterior home repair experience means you have a team working for you who can get the job done how you expect and deserve it to be done.
Recent Articles
3 Important Fall Roofing Maintenance Tips

Now that fall is finally here, many homeowners are taking the opportunity to get certain things done around the house in order to prepare their homes for the coming winter. Whether that consists of making sure that your heating system is prepared for the coming months, cleaning up your landscaping, or just general housing maintenance,...

Read More
Roof Repairs – How to Avoid Them & When to Get Them

By now, most New Jersey homeowners realize how important it is to take proper care of their rooftop. Your home is your biggest and most vital investment. Your roofing is what helps keep your home protected from the elements, including the people and property inside. Making it a point to get your repairs addressed in...

Read More
If you would like to learn more about Feher Home Solutions in Northern NJ, please call us at 973-335-6377 or fill out our online request form.