Madison, NJ Expert Exterior Remodeling & Roofing Contractors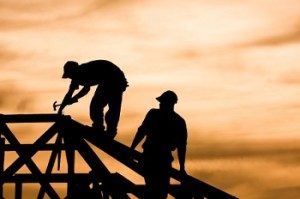 If you live in Madison, you may have considered restoring the exterior of your home at some point. Do you have ugly siding in need of repair or replacement, or do you want to add protective siding to your home? Is your roof in good shape or does it need repair or replacement?
This year is a great time to get everything done! Customizing your home to your specific needs with your choice in roofing shingles, siding, gutters, and windows will not only increase the value but will also give you the comfort you desire. If your home is lacking in any exterior area, why not go ahead with your plans this year?
Homeowners often wait to do remodeling until they sell, which only serves to add value to the home, but waiting instead of getting it done and enjoying it for a while only leaves you still wanting. If you do it while you and your family can enjoy it for some time, the value will still be there when you sell.
Feher Home Solutions is your solution for exterior repairs or upgrades whether it's your roof, siding, gutters, or windows. Our Roofing Contractor at Feher Home Solutions is your Madison roofer.
Siding For Your Madison Home
Sooner or later, every structure on the outside of your Madison home will get damaged and need replacing including the siding. With modern science, the materials on the market last many times longer than what was the standard years ago.
This is something to consider when you are thinking about getting your siding replaced because not only will you be protecting the underlying materials once again, but you will be adding many times the durability of the old siding.
Siding helps the home have another layer of protection from the damage caused by weather. It is also an important part of how your home looks, so when it is damaged or needs repair, you not only have concerns about how bad it looks, but also should be concerned with how well it is protecting the materials underneath.
Madison Replacement Windows
If your Madison home has older windows, you have probably been thinking about replacing them. Old windows consist of single-pane glass that are not energy efficient. There may be cracks or damage to the silicone seal around the glass or frame. The silicone seal may be getting old and need replacement.
If you are tired of struggling with windows that won't open or that leak out all your conditioned air, let our Madison window replacement contractors show you what great products are on the market today. Even standard windows offer you much more in energy savings and sound proofing.
Recent Articles
Roof Repairs – How to Avoid Them & When to Get Them

By now, most New Jersey homeowners realize how important it is to take proper care of their rooftop. Your home is your biggest and most vital investment. Your roofing is what helps keep your home protected from the elements, including the people and property inside. Making it a point to get your repairs addressed in...

Read More
The Importance of Getting Immediate Union County Roof Repairs

If you experience problems with your roof, it is crucial to get immediate Union County roof repairs. You can do the job yourself, but if you don't have the skills and the expertise, never try it. Not only you could worsen the problem, you could also harm yourself while doing the task. Thus, it is...

Read More
If you have questions or are interested in our Madison, NJ Exterior Remodeling and Roofing Services, please call us at 973-335-6377 or fill out our online request form.