Mendham, NJ Expert Exterior Remodeling & Roofing Contractors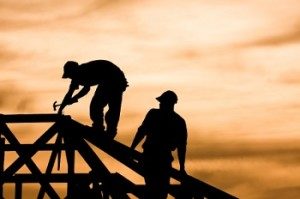 There are many ways to spruce up the exterior of your Mendham home. Siding, roofing, and windows are major areas of your home that should be protective and should look great.
When storms come through our area or the materials just get old, repairs are important. Eventually your home's parts will need to be replaced.
If you are at that point with your home, you'll need a contractor you can trust to fix things up.
Feher Home Solutions is located in Boonton, near Mendham, and provides the area with superior exterior home repair services such as roofing repair and replacement, gutter repair or installation, gutter protection, and siding, door, & window replacements.
Give us a call today so we can show you what we can do to enhance your home and make it more energy efficient. Our Roofing Contractor at Feher Home Solutions is your Mendham roofer.
Siding Repair & Replacement For Mendham
Repairing or replacing the siding on your home is one way in which you can improve the appearance and durability of the home. Adding siding will give you much better energy efficiency for the home and will update the look.
Siding protects everything underneath it including insulation, beams, and drywall that makes up the interior part of the walls. If your Mendham home's siding needs repair or you would like to see what great options there are for siding installation, give Feher Home Solutions a call.
Roofing Repairs and Replacement in Mendham
Michigan roofs must stand through a lot of different weather conditions that often can be damaging. Storms, hail, or fallen tree branches aren't the only things that damage roofs. The wind, sun, rain, and other normal weather patterns work together to wear the materials down over time.
Mendham Replacement Windows
New replacement windows are not as expensive as one would think when you consider the cost of all the energy that is being lost through old windows. Also, there's a cost involved when you or your family members are uncomfortable in the home if you have difficulty keeping it warm or cool enough.
Why suffer with drafty, old windows that won't barely open and shut? Replacement windows of today are the solution for many homes in Mendham. They bring new style to the interior and exterior of the home and provide you with more soundproofing and energy savings.
Even standard windows of today offer you this which was not true only a decade or two ago. Call Feher Home Solutions for beautiful, energy efficient replacement windows. This is the year to get it done!
Recent Articles
Roof Repairs – How to Avoid Them & When to Get Them

By now, most New Jersey homeowners realize how important it is to take proper care of their rooftop. Your home is your biggest and most vital investment. Your roofing is what helps keep your home protected from the elements, including the people and property inside. Making it a point to get your repairs addressed in...

Read More
3 Important Fall Roofing Maintenance Tips

Now that fall is finally here, many homeowners are taking the opportunity to get certain things done around the house in order to prepare their homes for the coming winter. Whether that consists of making sure that your heating system is prepared for the coming months, cleaning up your landscaping, or just general housing maintenance,...

Read More
If you have questions or are interested in our Mendham, NJ Exterior Remodeling and Roofing Services, please call us at 973-335-6377 or fill out our online request form.