Mendham Township, NJ Expert Exterior Remodeling & Roofing Contractors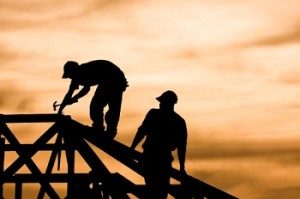 If you are planning on sprucing up your Mendham Township home this year, you'll have a full range of exterior improvement and repair options at Feher Home Solutions.
Whether you plan on selling the home or staying, the siding, windows, roofing, gutters, and exterior waterproofing are important. When these areas are in great shape, the home is fully protected, more beautiful, and more valuable.
For exterior remodeling experts who have been in the business for 50 years and who know all the Mendham Township building code requirements, call Feher Home Solutions. Our Roofing Contractor at Feher Home Solutions is your Mendham Township roofer.
Siding Repair & Replacement For Mendham Township
Today's siding options offer you better materials for an energy efficient home. There are many siding colors available that will look great on your Mendham Township home.
If you are interested in installing siding or you need yours replaced, we can show you what's on the market today.
Repairs to your Mendham Township siding are an important aspect to weatherproofing your exterior. With damaged siding, the moisture from rain and humidity or snow can get to the inner materials that are vulnerable to these conditions.
If you need siding repairs, new installation, or replacement, Feher Home Solutions is here to help.
Roofing Repairs and Replacement in Mendham Township
New Jersey roofs must hold up well through a lot of different weather conditions that often can be damaging. Storms, hail, or fallen tree branches aren't the only things that damage roofs. The wind, sun, rain, and other normal weather patterns work together to wear the materials down over time.
With sunlight, the UV rays carry heat and light to the roof top. Shingles that are resistant to this damage are important. Hail and high winds will quickly destroy a roof.
If your Mendham Township roof has suffered with damages from weather or just old age, it's important to have it repaired or replaced as needed.
Call on Feher Home Solutions for all your roofing needs.
Mendham Township Gutter Repair & Protection
When you replace gutters, you don't have to be stuck with the same old white. There are other color options for you that can help to match your home or contrast with it depending on what you want.
If you just need repair, sections of the gutter can be replaced instead of replacing the whole system. Your downspouts and horizontal gutters should all stay free from debris, so also consider gutter guards which help keep leaves and other things from clogging up the system.
Feher Home Solutions offers repair and gutter protection systems for your Mendham Township home. Call today for a great estimate on these important aspects of your home.
Recent Articles
Roof Repairs – How to Avoid Them & When to Get Them

By now, most New Jersey homeowners realize how important it is to take proper care of their rooftop. Your home is your biggest and most vital investment. Your roofing is what helps keep your home protected from the elements, including the people and property inside. Making it a point to get your repairs addressed in...

Read More
Hiring a Sussex County Roofer

There are about as many roofing contractors to choose from as there are doctors, and I suggest you take the same care in choosing your Sussex County roofing contractor as you would your doctor. While it's clear that you are going to want a roofing contractor that employees capable installers, and it's clear you will...

Read More
If you have questions or are interested in our Mendham Township, NJ Exterior Remodeling and Roofing Services, please call us at 973-335-6377 or fill out our online request form.