Your Expert Meyersville , NJ Remodeling & Roofing Contractors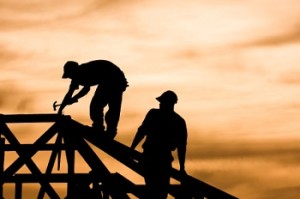 Meyersville, New Jersey knows that Feher Home Solutions offer quality, professional exterior remodeling and roofing services that they can count on to be just what they need. If you live in Meyersville, call the experts that so many others already trust. With our 50 years of experience in the roofing and exterior remodeling industry, you'll have quality workmanship and a first rate customer experience.
Founded on the goal of complete customer satisfaction, our company offers the Meyersville community local assistance with roof repairs, siding repairs, replacements, new installations, and gutter services. When you call on us for service, you'll have affordable estimates and honest hard work. Remodeling in Meyersville is our highest calling, so call on our professional licensed and insured contractors when you want to work with a stable company who treats customers right. Our Roofing Contractor at Feher Home Solutions is your Meyersville roofer.
Gutter Protection Installation in Meyersville
Gutter protectors are important for your Meyersville home. Gutter repairs or installation are equally important. If your existing gutters become clogged with debris, they won't work and you'll find yourself having to clear out tough clogs. Instead, gutter protectors can keep your gutters free and clear of debris. Which also leads to longer lasting gutters.
If you don't have gutters on your Meyersville home, having them installed is important due to water pooling at your home's foundation. Water can sink below your foundation, causing problems. With new installation, you are ensuring the water from rain is routed away from the home. Protectors keep debris out of your gutters so they work well. Call Feher Home Solutions for gutter guard installation, gutter repairs, replacement, or new installation.
Roofing Repair & Replacement in Meyersville
Roofing repairs for your Meyersville home are highly important since your roof protects your home from moisture problems. Many homeowners think a leak is not important to have repaired right away, but then they later find or don't know about mold and mildew growing in their attic, ceilings, and wall spaces. Remediation can be quite costly, and certainly illnesses for the family can set in.
Feher Home Solutions can repair or replace your Meyersville roof to ensure it perfectly seals and protects your home. Don't delay, call today.
Exterior Repair & Remodeling in Meyersville
There are many ways to enhance your Meyersville curb appeal with exterior repairs and remodeling. Updating your siding, repairing gutters, and ensuring your roof structure looks and works great will enhance the aesthetics and function of your home. Adding value in this way lets you enjoy the results for years to come. Feher Home Solutions is your go-to team for Meyersville exterior repairs and remodeling. We have some great siding options and roofing materials for you to choose from! Call today for your free estimate.
Recent Articles
3 Important Fall Roofing Maintenance Tips

Now that fall is finally here, many homeowners are taking the opportunity to get certain things done around the house in order to prepare their homes for the coming winter. Whether that consists of making sure that your heating system is prepared for the coming months, cleaning up your landscaping, or just general housing maintenance,...

Read More
The Importance of New Jersey Vinyl Siding

New Jersey vinyl siding is to a house as skin is to the human body. Siding protects the house against the elements and pests. It helps prevent moisture penetration and the growth of biological contaminants such as mold, dust mites and bacteria. These 3 types of biological contaminants have been known to cause allergic, respiratory, and...

Read More
If you would are interested in our Meyersville , NJ Remodeling and Roofing Services, please call us at 973-335-6377 or fill out our online request form.