Millington, NJ Expert Exterior Remodeling & Roofing Contractors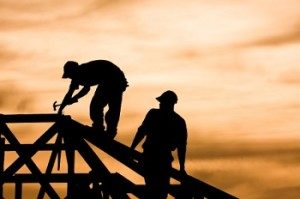 With all the charm and grace of Millington homes, there often arises the need to update and remodel to bring the home into modern times and comply with modern electrical, gas, or plumbing safety codes.
When a home is renovated, many rules and local codes must be followed. Our professional home improvement contractors know and understand the requirements of remodeling in Millington.
When you need someone who can handle the project and provide you with expert services, call us at the number below. Our Roofing Contractor at Feher Home Solutions is your Millington roofer.
Gutter Installation, Repair & Protection in Millington
Gutters help to route water and rain away from areas of the home that are vulnerable to collecting the rain water and forming small floods as well as protecting you at the entrance or exits of your home.
If the gutter needs repair, it's important to get it done so your roof and other vulnerable areas are protected from further harm. It will cost more in the long run if rain water is allowed to accumulate where it shouldn't.
Gutter protection keeps debris out of the gutter system so you don't have to clean them as often and so that the system doesn't get clogged up, becoming useless.
Feher Home Solutions offers gutters and gutter protectors for your Millington home. Let us help you ensure your home's foundation doesn't suffer from pooling water with gutter repairs, installation, & protection.
Roofing Repairs and Replacement in Millington
Prior to getting a roof repair or replacement, an inspection of the Millington roof structure should be done by a professional, licensed roofing contractor.
During a roof inspection, the contractor will search for any leaks, water damage, loose shingles, exposed nails, or other signs of damage.
Feher Home Solutions can help you with your inspections and repairs. If you haven't had your roof examined in some time, it's important to get it done right away.
Most homeowners don't realize that if they don't repair the damage, they may have trouble getting an insurance claim approved the next time they try to file.
Most policies won't allow the payment of previous damage to the roof and sometimes turn homeowners down for a replacement. Give us a call at the number below and we can help you with your inspection and/or repairs.
You have enough to deal with when your home gets damaged and you need someone you can count on to fix it. We hope you will choose us to provide you with assistance through your roofing repair or replacement project.
Recent Articles
The Importance of New Jersey Vinyl Siding

New Jersey vinyl siding is to a house as skin is to the human body. Siding protects the house against the elements and pests. It helps prevent moisture penetration and the growth of biological contaminants such as mold, dust mites and bacteria. These 3 types of biological contaminants have been known to cause allergic, respiratory, and...

Read More
Roof Repairs – How to Avoid Them & When to Get Them

By now, most New Jersey homeowners realize how important it is to take proper care of their rooftop. Your home is your biggest and most vital investment. Your roofing is what helps keep your home protected from the elements, including the people and property inside. Making it a point to get your repairs addressed in...

Read More
If you have questions or are interested in our Millington, NJ Exterior Remodeling and Roofing Services, please call us at 973-335-6377 or fill out our online request form.