Experienced and Professional Roofing Service in Mine Hill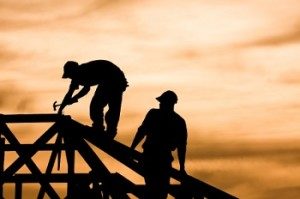 Feher Home Solutions provides superior roofing contractor service for homeowners in Mine Hill. From roof replacement and brand new construction to Mine Hill roof repairs and inspections we offer comprehensive work that meets all your needs. We also specialize in custom siding, gutters and waterproofing services. From start to finish you can depend on Feher Home Solutions to build you a durable, high quality roof that will last you for many years to come.
What Can You Expect From Feher?
Finding a reputable, dependable roofing contractor can be difficult. This is why homeowner trust Feher Home Solutions for all their roofing and home exterior needs. We have built a solid reputation as trustworthy, experienced, company that provides exceptional service and first rate roofing products.
Dependability – We honor all contracts, keep our commitments, show up to work on time, and get the job done in a timely manner. With Feher there's no hassle and no guesswork. Just great work you can depend on.
Knowledge – Our contractors and builders have several years of experience in residential homes. This has given us the skill and knowledge necessary to perform any roofing job large or small.
Professionalism – We conduct our work in a safe and ethcial manner. We dress professional and treat our customers with the utmost respect. We pride ourselves in friendly, courteous service to all.
Quality – We only use the finest roofing materials in the industry in order to deliver a product that you will be 100% satisfied with for many years to come.
Dependable Roofing Repair
Whether it's severe weather or old age, when your roof has suffered damage, you want a contractor you can depend on to fully restore your roof and give your home ultimate protection. We inspect your roof and identify the weak areas that need to be repaired. We give you an accurate and honest assessment, and then go to work repair every component of your roof. When the job is done you have a brand new beautiful roof that will imrove your home's curb appeal while increasing your property value.
New Roof Construction
We work with reputable contractors and builder in the Mine Hill area through the roofing phase of construction, and have built a reputation as a roofing company that general contractors can trust to do superior work. We work efficiently, meet all deadlines, and can work on any roofing plans no matter how simple or complex. Call a Feher Home Solutions specialist today and let us help you get the roof you've always wanted for your home.
If you are looking for a Mine Hill roofing contractor in any of the service areas above, please call us at 973-335-6377 to speak to a Customer Service Representative or fill out our online request form.