Fully Certified and Experienced Montville Township Roofing Services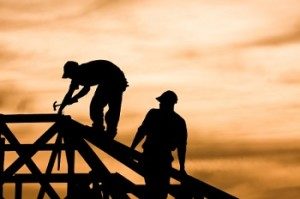 Feher Home Solutions offers a wide variety of roof services that include roof replacement, brand new construction, complete roof inspections and dependable roof repairs. We also have specialized services and products such as insulation, siding, and gutters. We are fully licensed and certified in all roofing contractor projects both large and small and have decades of combined industry experience no matter type of roof you need. Contact us today and let a Feher Home Solutions contractor help you with your Montville Township roof repairs and construction.
Quality Service You Can Count On
What distinguishes Feher Home Solutions from other companies is our steadfast commitment to excellence in everything we do. When you partner with us to install your new roof, siding, or other product here's what you can expect:
Dependability – With Paramount you never have to worry whether or not the job will be done right. We arrive promptly, work hard, keep every commitment, and offer a no-hassle service.
Quality – We take pride in every job we do. We utilize the most advanced equipment combined with products of the highest quality in the industry in order to give you amazing results every time.
Efficiency – Our proven step by step method helps us do our job in an efficient manner and meet all deadlines. You get fast service from the best in the business.
Professionalism – Each of our team members dresses professionally, does their job in an ethical manner, and provides friendly courteous service the minute as soon as we enter your home or business.
Highly Skilled Roofing Professionals
We have both the experience and skill necessary to perform any roofing job in a manner that is efficient, dependable, and affordable. We have worked with dozens of clients in the Montville Township area. We have installed various roofing types that include metal roofs, asphalt shingles, tile, and wood. We can sit down with you to help you design every detail of your roof, and then build it to your exact specifications. We are committed to building roofs of the highest quality from with materials from reputable manufacturers that you trust!
Other Great Services
In addition to roofing repair and installation, we also offer other great products and services. This includes siding, gutters, and exterior waterproofing. Each of these products and services can be custom designed and installed to your exact specifications. You a have lots of great options and features to choose from which make installing siding, gutters, and windows easier than ever!
Recent Articles
Roof Repairs – How to Avoid Them & When to Get Them

By now, most New Jersey homeowners realize how important it is to take proper care of their rooftop. Your home is your biggest and most vital investment. Your roofing is what helps keep your home protected from the elements, including the people and property inside. Making it a point to get your repairs addressed in...

Read More
Hiring a Sussex County Roofer

There are about as many roofing contractors to choose from as there are doctors, and I suggest you take the same care in choosing your Sussex County roofing contractor as you would your doctor. While it's clear that you are going to want a roofing contractor that employees capable installers, and it's clear you will...

Read More
If you are looking for a Montville Township roofing contractor in any of the service areas above, please call us at 973-335-6377 to speak to a Customer Service Representative or fill out our online request form.