Morris Plains Roofing Contractor & Home Improvement Specialists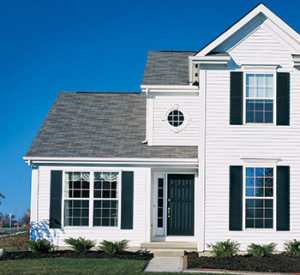 Making the most of your home starts with getting the exceptional service that you need for home improvement and roofing contractor services. Smart local homeowners know that the name to rely on, for this type of work, is Feher Home Solutions. With over 50 years worth of industry-related experience we are dedicated to making sure that each of our customers is nothing less than 100% satisfied once the job is completed.
This is not the type of work that you should try to take care of on your own. Nor is it something that should be left to anyone lacking the proper experience and credentials. You home is your biggest investment and it is crucial that it is cared for accordingly.
The bottom line is that we treat you the way that we would want to be treated – if not better. Whether you are experiencing problems or just want to improve upon what you have, we can help with that. Give us a call today to find out more about all that we can do for you. Our Roofing Contractor at Feher Home Solutions is your Morris Plains roofer.
Morris Plains Roof Repairs
There are plenty of things that can go wrong and cause the need for repairs for your roof. Some signs of this include:
Moss and black stains on your roof
Sagging
Missing shingles or tiles
Leaks
In fact, even a noticeable increase in your energy bills can be a direct result of needing to have your roof looked at.
Morris Plains Vinyl Siding
Your vinyl siding is like your roof, an essential part of protecting the exterior of your home. These work together to provide you with a protective barrier on the outside of your home and are the first line of defense against the elements. Whether you need installation, repairs or replacement our team of experts can provide you with the superior results you want.
Morris Plains Replacement Windows
The thing that few homeowners realize is that the replacement windows you choose will impact the interior and exterior of your home. Aside from looks though, replacement windows are essential for better energy efficiency, heightened security and even improved protection against UV rays. The only thing that you need is to make sure that you partner with the right professionals to get the best products and workmanship.
For any of the home improvement tasks you need taken care of, let us provide you with the work you need done. Anything less would mean you are getting inferior results. Call on Feher Home Solutions and let us take care of it for you.
Recent Articles
The Importance of New Jersey Vinyl Siding

New Jersey vinyl siding is to a house as skin is to the human body. Siding protects the house against the elements and pests. It helps prevent moisture penetration and the growth of biological contaminants such as mold, dust mites and bacteria. These 3 types of biological contaminants have been known to cause allergic, respiratory, and...

Read More
Roof Repairs – How to Avoid Them & When to Get Them

By now, most New Jersey homeowners realize how important it is to take proper care of their rooftop. Your home is your biggest and most vital investment. Your roofing is what helps keep your home protected from the elements, including the people and property inside. Making it a point to get your repairs addressed in...

Read More
If you are looking for a Morris Plains roofing contractor, please call us at 973-335-6377 or fill out our online request form.