Morris Township Roofing Contractor & Home Improvement Specialists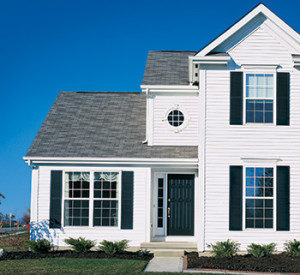 Feher Home Solutions is proud to be the local leading service provider for tasks like roofing and home improvement. With over five decades of dedicated service to local homeowners, we have worked hard to make sure that we are able to provide each of our customers with 100% satisfaction. Your home is your largest investment, as well as a place for you and your loved ones to create a lifetime of memories.
Make it a point to take the best care of it possible, simply by letting our experts do what they do best. We believe in going above and beyond when it comes to taking care of the needs of our customers. So when you find yourself in need of service that will help you improve the look and condition of your overall home, you can count on us to get the job done. Our Roofing Contractor at Feher Home Solutions is your Morris Township roofer.
Morris Township Roof Repairs
One of the most common problems that happens with roofing is that people do no realize they need repairs. There are so many things that can go wrong when it comes to your roofing. The important thing is to make sure that you let a professional take a look; this is not the type of thing that you can spot, with an untrained eye, from ground level.
Some common things that lead to the need for roofing repairs are:
Fallen Tree Branches
Hail, Lightning or Other Storm Related Damages
Natural Aging Process
Mold, Algae or Lichen
Rodent, Insects or Other Pests
And that is just to name a few
Morris Township Vinyl Siding
If you already have vinyl siding in place, you may need repairs or replacement. If you don't already have it, this may be something that you are considering. Whatever the case may be, you can rest assured that we can provide you with the services that you need.
Morris Township Replacement Windows
One of the most important aspects of your home that you can take care of is replacement windows. Even if your windows are only around a decade old, they could be in need of replacement. There are so many reasons that you can benefit from newer windows, such as better energy efficiency and improved security.
Feher Home Solutions is the only name that you need to know for a wide variety of essential services. Our main goal is to provide each of our clients with the services they need for superior exterior improvement work. Give us a call today so that we can provide you with the level of quality service you deserve.
Recent Articles
3 Important Fall Roofing Maintenance Tips

Now that fall is finally here, many homeowners are taking the opportunity to get certain things done around the house in order to prepare their homes for the coming winter. Whether that consists of making sure that your heating system is prepared for the coming months, cleaning up your landscaping, or just general housing maintenance,...

Read More
Roof Repairs – How to Avoid Them & When to Get Them

By now, most New Jersey homeowners realize how important it is to take proper care of their rooftop. Your home is your biggest and most vital investment. Your roofing is what helps keep your home protected from the elements, including the people and property inside. Making it a point to get your repairs addressed in...

Read More
If you are looking for a Morris Township roofing contractor, please call us at 973-335-6377 or fill out our online request form.