Morristown, NJ Roofing, Siding, Gutters & More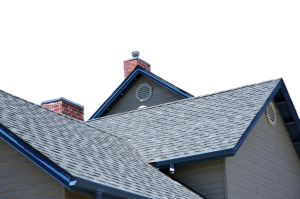 What type of condition is your home's exterior in? Is it wearing down and aging? Does the roof need to be repaired or replaced? Is the roof sagging or are the gutters falling down? Is the siding in good shape?
Every home has an exterior that needs to be well maintained. The climate in Morristown is damaging to roofs, siding, and gutters. Once damage sets in, it's only going to get worse.
Feher Home Solutions offers reliable roof repairs, replacement, siding, gutters, and replacement windows to Morristown.
We began our company in 1963 and have developed a great reputation with area homeowners, property managers, and builders. When you need a roof give our roofing contractor a call at the number below to learn more. We are your Morristown Roofer.
Roof Repairs In Morristown
A roofing system that stays in good shape protects the house from damage. It also ensures you and your loved ones are protected.
Heavy snow can cave in an already weakened roof structure. This is why it's so important in New Jersey to ensure the roof stays in great shape.
If you have an older roof that's leaking or damaged, let us help you with repairs. Getting the structure strong and waterproofed is important.
Morristown Roof Inspection Services
A roof inspection ensures that all the little problems that cause big problems are uncovered. There are many issues that go undetected by the homeowner because they don't know where to look or what to look for.
Our professional roof inspector knows exactly what to look for, where to look for it, and how to use advanced tools for water leak testing and energy efficiency leak testing.
Call Feher Home Solutions for a professional roof inspection in Morristown today.
Roof sagging
All types of leaks
Missing insulation and poor ventilation
Missing flashing
Cracked shingles
Loose shingles
Missing shingles
Recent Articles
Roof Repairs – How to Avoid Them & When to Get Them

By now, most New Jersey homeowners realize how important it is to take proper care of their rooftop. Your home is your biggest and most vital investment. Your roofing is what helps keep your home protected from the elements, including the people and property inside. Making it a point to get your repairs addressed in...

Read More
The Importance of New Jersey Vinyl Siding

New Jersey vinyl siding is to a house as skin is to the human body. Siding protects the house against the elements and pests. It helps prevent moisture penetration and the growth of biological contaminants such as mold, dust mites and bacteria. These 3 types of biological contaminants have been known to cause allergic, respiratory, and...

Read More
If you need roofing, siding, or gutter service in Morristown, NJ, please call us at 973-335-6377 to speak to a Customer Service Representative or fill out our online request form.