Mount Arlington Roofing & Exterior Improvement Services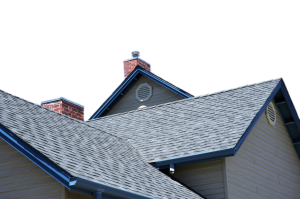 If your house in Mount Arlington is looking pretty sad on the outside, Feher Home Solutions can make it stand out in the neighborhood. We offer a number of exterior improvement services to enhance your home including roofing, siding, gutters, and replacement windows.
All our projects are supervised by an on-site manager who ensures everything goes as planned. Our five decades of industry experience results in top-quality workmanship, exceptionally durable products, and customer service you can rely on.
If it's time to repair the roof, install new siding, add gutters, waterproof and seal, or replace the windows of your Mount Arlington home, call our New Jersey roofing contractor today. We are your Mount Arlington Roofer.
50+ years roofing & exterior improvement experience
Local company with great reputation
GAF Master Elite Roofing Installer
EPA Lead Safe Certified
Mount Arlington Roof Repairs
Even a little missing insulation in the attic space near exterior walls can cause significant roof damage from ice dam buildup. If you have roof problems, it's only going to get worse unless they are repaired now.
You can count on Feher Home Solutions for all your Mount Arlington roof repair needs. We take care of all types of roofing issues including:
Sagging roofs
All types of leaks
Missing insulation and poor ventilation
Missing flashing
Repairs performed incorrectly in the past
Shingle replacement
Deck replacement
Entire roof replacement
Professional Roof Inspections In Mount Arlington
Roofing problems will eventually be something you are faced with. Sometimes you can't tell there are problems already going on. The best way to know is to call in a professional for a roof inspection.
Call Feher Home Solutions for a thorough roof inspection in Mount Arlington. You'll have a written report that documents any damages and what repairs need to be done. You'll also find out about how long your roof should last and what to expect out of it. You'll have a thorough, honest inspection from our New Jersey roofing inspector.
Recent Articles
The Importance of New Jersey Vinyl Siding

New Jersey vinyl siding is to a house as skin is to the human body. Siding protects the house against the elements and pests. It helps prevent moisture penetration and the growth of biological contaminants such as mold, dust mites and bacteria. These 3 types of biological contaminants have been known to cause allergic, respiratory, and...

Read More
3 Important Fall Roofing Maintenance Tips

Now that fall is finally here, many homeowners are taking the opportunity to get certain things done around the house in order to prepare their homes for the coming winter. Whether that consists of making sure that your heating system is prepared for the coming months, cleaning up your landscaping, or just general housing maintenance,...

Read More
If you are looking for a New Jersey roofing contractor in Mount Arlington, please call us at 973-335-6377 to speak to a Customer Service Representative or fill out our online request form.