Mount Freedom Roofing Contractor & Home Improvement Specialist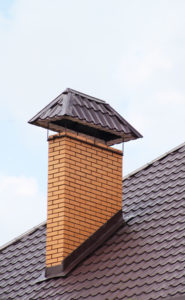 Addressing your need to find a specialist for roofing and home improvement is something that you should carry out with great care. Too many homeowners end up settling for the first company name that they come across or, even worse, the lowest bid on the job. Getting good service is about getting good value.
That means paying a reasonable price for quality work. Settle for anything less and you are getting ripped off. By making the savvy choice to partner with Feher Home Solutions for your service needs, you can rest assured that you are going to get great results for an affordable price. Feher Home Solutions is a professional roofing contractor that wants to be your Mount Freedom roofing contractor.
Mount Freedom Roofers
As professional roofing contractors who genuinely care about the clients we work with, we make it a point to try to educate our customers on how to care for their roofing. In order to get the best in both performance and lifespan from your roof, it starts with taking care of it along the way.
Some great ways to do that include:
Growing tree limbs can tear away shingles. Fallen branches can cause serious damage to your roof. So make it a point to get your trees trimmed and pruned so that there are no overhanging branches.
Those black streaks that you see on your roof are not just unsightly, they are causing damage. This is an algae that lives off asphalt shingles. So make it a point to get your roof professionally cleaned as needed.
Contact us for more helpful tips.
Mount Freedom Roof Repairs
Feher Home Solutions is the only name that you need to know, in order to get the best in quality roof repairs, as well. We take great pride in all of the work that we do and that is evident from the results that we are able to get. Get in touch with us today, in order to find out more about what services we have to offer you.
Recent Articles
The Importance of Getting Immediate Union County Roof Repairs

If you experience problems with your roof, it is crucial to get immediate Union County roof repairs. You can do the job yourself, but if you don't have the skills and the expertise, never try it. Not only you could worsen the problem, you could also harm yourself while doing the task. Thus, it is...

Read More
Hiring a Sussex County Roofer

There are about as many roofing contractors to choose from as there are doctors, and I suggest you take the same care in choosing your Sussex County roofing contractor as you would your doctor. While it's clear that you are going to want a roofing contractor that employees capable installers, and it's clear you will...

Read More
If you are looking for a Mount Freedom roofing contractor in any of the service areas above, please call us at 973-335-6377 to speak to a Customer Service Representative or fill out our online request form.