Mount Olive Township, NJ Roofing & Home Exterior Remodeling Service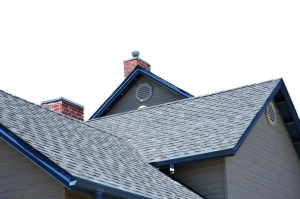 Whether you need a few minor roof repairs, a whole new roof, new gutters, siding installation, or just your gutters cleaned, you'll have the highest quality job with Feher Home Solutions.
All of our home improvement experts are dedicated to working with you to come up with an affordable home solution that meets all of your needs. Our professionals are licensed, trained, and fully experienced.
Our Mount Olive Township exterior improvement services help you enhance the value and aesthetics of your home. Call our New Jersey roofing contractor today and let us show you just how committed we are to our customers. We are your Mount Olive Township Roofer.
Roof Repairs, Replacements, & Waterproofing In Mount Olive Township
When the weather turns into to ice and snow, there is little we can do to protect the roof other than to make sure it always stays in good shape. Storm or snow damages can cost a great deal. Unfortunately, it will cost more in the long run if you do not address problems as they happen. The leaks or damage will only cause other damage to the home structure.
If your roof in Mount Olive Township needs to be repaired or replaced, our New Jersey roofing contractors are ready to get the job done. Let us help you keep your roof in great shape so it does the job it's supposed to do.
Gutter Cleaning Services For Mount Olive Township
This is the time of year in that our gutters tend to fill up with debris. It's important to check them for cleaning or repairs.
Gutter cleaning should be done several times a year, including after the trees drop their leaves and acorns. These substances quickly fill up the gutters, causing them to be easily clogged and damaged.
If your gutters need repair, replacement, or cleaning, call Feher Home Solutions. We can also install new guttering systems and gutter protectors.
Recent Articles
The Importance of New Jersey Vinyl Siding

New Jersey vinyl siding is to a house as skin is to the human body. Siding protects the house against the elements and pests. It helps prevent moisture penetration and the growth of biological contaminants such as mold, dust mites and bacteria. These 3 types of biological contaminants have been known to cause allergic, respiratory, and...

Read More
Roof Repairs – How to Avoid Them & When to Get Them

By now, most New Jersey homeowners realize how important it is to take proper care of their rooftop. Your home is your biggest and most vital investment. Your roofing is what helps keep your home protected from the elements, including the people and property inside. Making it a point to get your repairs addressed in...

Read More
If you are looking for a New Jersey roofing contractor in Mount Olive Township, please call us at 973-335-6377 to speak to a Customer Service Representative or fill out our online request form.