Mountain Lakes Roofing Contractors & Home Improvement Specialists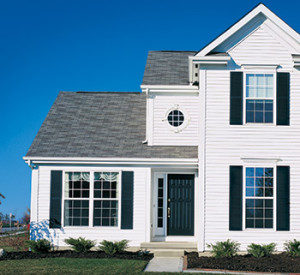 If you are in need of a professional roofing contractor and home improvement specialist for your home in Mountain Lake or the surrounding areas, the professionals here at Feher Home Solutions are the roofers to call. Our team of dependable Mountain Lake roofing contractors and home improvement specialists have been providing our high quality services to homeowners throughout the area for over fifty years, and during that time we have spruced up more homes than any other contractor in the local area. Every one of our professional roofing contractors and home improvement specialists are fully licensed, trained, and highly experienced in the field, so you can always rest assured that you are going to get the service you need and it will always be done up to the highest standards of quality.
Over our years of service in the local area, we have established lasting relationships with our many customers that continue to grow each and every year because we are always around to deliver the service local homeowners need right when they need it. Our team of professional roofing contractors and home improvement specialists can help you get your home looking its best again, and we are just a phone call away.
Give us a call today if you have any questions about our full line of professional roofing and home renovation services, or if you would like to schedule your appointment for service. Our team of experts are always standing by and willing to do whatever it takes to ensure that your needs are met. We look forward to working with you.
Mountain Lakes Roofing Repairs
As the area's most experienced roofing contractors, we are able to provide local homeowners with the highest level of service that they can't get anywhere else. There are a number of roofing companies out there that will come in, take your money, and do the bare minimum so they can move onto the next job, but not us. No problem is too big or too small for us to give it our all, and we guarantee that you won't find a roofing service more dedicated to ensuring that your problems is completely resolved than our team of professionals at Feher Home Solutions. There are a number of signs that your roof could be in need of repairs, whether your shingles are starting to curl up, or you are starting to see stains on your ceiling, but in each case, you should call on the roofing repair professionals at Feher Home Solutions.
Mountain Lakes Vinyl Siding
With high quality vinyl siding, you will amazed at all the many benefits that your home gains over other home siding types. From the wide range of available colors, to the price, there is no really good reason to pass it up. Vinyl siding will most often be a less expensive alternative to painting, and also requires a great deal less maintenance over the course of its life. In addition, exterior painting takes up a lot of time and involves a lot of labor which you will end up paying for. When you are looking for exterior coverage for your home that is going to save you money while also giving you a wealth of different stylistic options to choose from, call in the professionals at Feher Home Solutions. We have the high quality vinyl siding solutions that will make your home stand out from all the rest.
Recent Articles
The Importance of New Jersey Vinyl Siding

New Jersey vinyl siding is to a house as skin is to the human body. Siding protects the house against the elements and pests. It helps prevent moisture penetration and the growth of biological contaminants such as mold, dust mites and bacteria. These 3 types of biological contaminants have been known to cause allergic, respiratory, and...

Read More
Roof Repairs – How to Avoid Them & When to Get Them

By now, most New Jersey homeowners realize how important it is to take proper care of their rooftop. Your home is your biggest and most vital investment. Your roofing is what helps keep your home protected from the elements, including the people and property inside. Making it a point to get your repairs addressed in...

Read More
If you are looking for a professional roofing contractor in Mountain Lake, give us a call today at 973-335-6377 or fill out our online request form.