Essex County Roofing Contractor & Home Improvement Specialist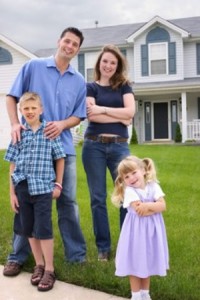 Are you looking for an Essex County roofing contractor? Or maybe you are interested in some other type of exterior home improvement service like siding, gutter protection, or replacement windows? Whatever the case may be, you've come to the right place! At Feher Home Solutions we have over 49 years of experience in the Essex County roofing and exterior remodeling industry. Licensed and insured, our Essex County roofing contractor and home improvement company are here to help you transform the exterior your property – no matter if you are a homeowner, a property manager, or a builder in Essex County, NJ.
At Feher Home Solutions we do it all. From roofing to siding to gutters to gutter protection … we even offer waterproofing and solar roofing solutions to residential and commercial property owners throughout all of Essex County, New Jersey. If you need a reliable Essex County roofing contractor or home improvement specialist, you can count on Feher Home Solutions to treat you right. We work diligently to meet the needs of our clients, and have a solid reputation as a contractor that provides on-time, within-budget, high quality results in Essex County, NJ. Just take a look at our client reviews! Our Roofing Contractor at Feher Home Solutions is your Essex County roofer.
Feher Home Solutions offers Services in These Essex County, NJ Areas:
Belleville | Silver Lake | Bloomfield | Brookdale | Caldwell | Cedar Grove | East Orange | Essex Fells | Fairfield | Glen Ridge | Irvington | Livingston | Maplewood | Millburn | Short Hills | Montclair | Upper Montclair | Newark | North Caldwell | Nutley | Orange | Roseland | South Orange | Verona | West Caldwell | West Orange
Essex County Roofers
When it comes to Essex County roofers, ours are some of the best in the industry. Our Essex County roofers are professionally trained and recognized by GAF Roofing, one of the leading manufacturers in the roofing industry, for their exceptional workmanship and customer service. If you need roof repairs, roof replacement, new roof installation, or any type of roofing product from tile roofing shingles to metal roofing systems, you can rely on our Essex County roofing contractors to get the job done with expert quality results.
Essex County Vinyl Siding
Are you looking for an affordable alternative to your exterior siding needs? Tried of repainting that wood siding or dealing with the termites, warping and rotting? Call our Essex County vinyl siding contractors today to learn more about our cost-effective vinyl siding products! You'll love the look and feel of Essex County vinyl siding about as much as you do the price!
Essex County Replacement Windows
Another cost-effective home improvement solution that's great for residential and commercial properties are Essex County replacement windows. You'll be amazed at how beautiful our selection of Essex County replacement windows are, as well as how attractive the pricing is. From making windows easier to open and clean to updating the energy efficiency and aesthetic appeal, Essex County replacement windows are the way to go if you are thinking about making a home improvement investment in Essex County, NJ!
Feher Home Solutions is a New Jersey roofing contractor and exterior remodeling expert. Licensed, insured, and certified, our company provides all types of home improvement services to homeowners, building contractors, and property managers throughout all of Essex County, NJ. If you have an exterior remodeling need, don't hesitate to give us a call to learn more about our services, products and pricing!

Essex County, NJ
Recent Articles
The Importance of New Jersey Vinyl Siding

New Jersey vinyl siding is to a house as skin is to the human body. Siding protects the house against the elements and pests. It helps prevent moisture penetration and the growth of biological contaminants such as mold, dust mites and bacteria. These 3 types of biological contaminants have been known to cause allergic, respiratory, and...

Read More
Hiring a Sussex County Roofer

There are about as many roofing contractors to choose from as there are doctors, and I suggest you take the same care in choosing your Sussex County roofing contractor as you would your doctor. While it's clear that you are going to want a roofing contractor that employees capable installers, and it's clear you will...

Read More
If you are looking for a Essex County roofing contractor or exterior remodeling services in Essex County, NJ please call Feher Home Solutions at 973-335-6377 or complete our online request form.