Newark Roofing Contractors and Exterior Remodelers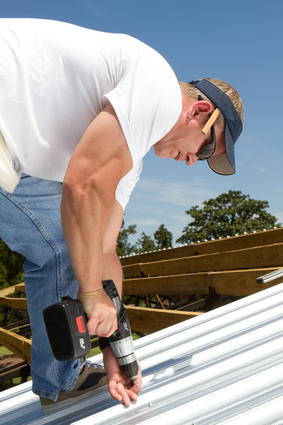 Since 1963, Feher Home Solutions has been proud to provide the highest quality roofing and exterior remodeling services to Newark residents.  Our roofing experts specialize in a wide-range of services, including projects for commercial and residential properties.  Our exterior remodelers have the skill and proficiency to service all of your commercial or residential exterior needs.
At Feher Home Solutions, we understand the importance of the family home or business property.  We are honored that Newark residents have trusted us with their most valuable possessions for so long.  We have established our excellent reputation by honoring that trust by performing reliable, quality roofing services each and every time.
When you trust us with your Newark property, you can rest assured knowing that you hired the right roofing contractors for the job.  All of our Newark remodelers are professionally licensed, highly trained, and extensively experienced.  We treat each project as if we are performing our exterior remodeling services on our own homes.  In this way, we can guarantee the supreme quality of all our work.
Call us today for all of your residential or commercial roofing needs.  Our staff is always excited to explain the full range of your exterior remodeling services.  We are happy to answer any questions that you have and to help in any way that we can.  We will gladly set up your appointment today. Our Roofing Contractor at Feher Home Solutions is your Newark roofer.
Newark Roofing Services
At Feher Home Solutions, our roofing contractors are adeptly capable of working with homeowners, builders, and property managers to accomplish all of their roofing related needs.  We provide a full range of roofing services including the following:
Roofing Installations
Roofing Repairs
Roof Replacements
Flat Roofing
Copper Roofing
Asphalt Roofing
Routine Maintenance
Roofing Inspections
And more
In each of our roofing projects, our goal is to work with you to give you the aesthetic quality that you want while providing your property with reliable, long-lasting protection.  In an effort to promote the longevity of our roofing systems, we offer routine inspection services that can identify non-apparent problems before they become major issues.
Newark Siding and Replacement Windows
Our Newark exterior remodelers are always striving to save our customers time and money.  One of the easiest ways to save both is to hire only one contractor to service all of your exterior remodeling needs.  In order to facilitate this outcome, we provide a full line of quality exterior remodeling services.
Our Newark contractors are especially proficient are installing, replacing, and maintaining residential and commercial siding and windows. In all our services, we guarantee that you and your family will enjoy the benefits of our high quality work well into the future.

Newark, NJ
Recent Articles
3 Important Fall Roofing Maintenance Tips

Now that fall is finally here, many homeowners are taking the opportunity to get certain things done around the house in order to prepare their homes for the coming winter. Whether that consists of making sure that your heating system is prepared for the coming months, cleaning up your landscaping, or just general housing maintenance,...

Read More
Hiring a Sussex County Roofer

There are about as many roofing contractors to choose from as there are doctors, and I suggest you take the same care in choosing your Sussex County roofing contractor as you would your doctor. While it's clear that you are going to want a roofing contractor that employees capable installers, and it's clear you will...

Read More
If you would like to learn more about Feher Home Solutions in Newark, please call us at 973-335-6377 or fill out our online request form.