Roofing, Siding, Gutters In Parsippany-Troy Hills Township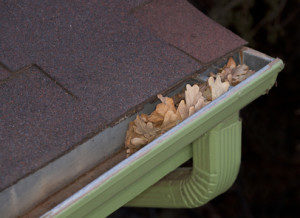 Do you need new siding or roof repairs in Parsippany-Troy Hills Township? Would you like to install gutters or take care of exterior waterproofing?
Feher Home Solutions is a fully licensed and insured roofing contractors who services Parsippany-Troy Hills Township. We are locally owned and operated with over 50 years of experience in the roofing and exterior improvement industry. Homeowners have come to rely on Feher Home Solutions for quality service each and every time.
Call today or anytime you need a local Parsippany-Troy Hills Township roofing contractor you can rely on. We'll be ready to help you with quality products and excellent workmanship. We are your Parsippany-Troy Hills Roofer.
Roof Repairs and Replacements
Your roof is one of the major features that protects you and the family from the environment. When there's a leak or it isn't performing optimally, you risk future problems that can really cost you a lot to repair. Call our expert New Jersey roofing contractors for professional, expert roof repairs and replacements. We'll make sure your roof is completely restored and reliable.
Siding Installations
Exterior improvements often include roofing, siding, window, and door replacements. To replace any number of these requires an exterior improvement company with full experience that is up to date on the latest in materials, technology, and manufacturers.
Our experienced siding installation contractors are fully trained and licensed and are skilled and knowledgeable on the latest in options for your exterior improvement project. We work with quality siding materials which are perfect for our climate.
Whether you are adding on to your home or just needing your siding repaired, we can help you get it done. We will be glad to answer any questions you have about siding materials, colors, textures, and other options. Just give us a call today and we'll be glad to discuss your project with you.
Exterior Waterproofing Services
There's nothing more important than waterproofing the exterior of your home. If the interior building materials are exposed to moisture and the temperatures outdoors, there could be problems with mold, mildew, or energy efficiency in the home.
We offer exterior waterproofing services in Parsippany-Troy Hills Township home. This service ensures you have an exterior coating that creates a membrane over your roof, masonry, plywood, and other exterior surfaces. Call today for questions or a quote.
Recent Articles
The Importance of Getting Immediate Union County Roof Repairs

If you experience problems with your roof, it is crucial to get immediate Union County roof repairs. You can do the job yourself, but if you don't have the skills and the expertise, never try it. Not only you could worsen the problem, you could also harm yourself while doing the task. Thus, it is...

Read More
The Importance of New Jersey Vinyl Siding

New Jersey vinyl siding is to a house as skin is to the human body. Siding protects the house against the elements and pests. It helps prevent moisture penetration and the growth of biological contaminants such as mold, dust mites and bacteria. These 3 types of biological contaminants have been known to cause allergic, respiratory, and...

Read More
If you are looking for a New Jersey roofing contractor or exterior remodeling services in Parsippany-Troy Hills Township, please call 973-335-6377 or complete our online request form.