Roofing, Siding, Gutters In Pequannock Township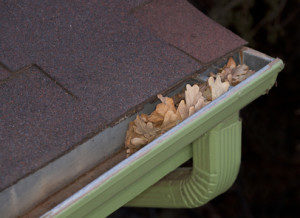 Having a good solid roof over your head and protective siding that's waterproof ensures your assets and family are protected from the elements of nature. The roof structure, siding, windows, and doors should be as energy efficient as possible. They should work to waterproof the home against moisture.
Over time, the exterior areas will become degraded and damaged. When these parts of your home can no longer serve to protect the interior materials of the home, the damage only increases exponentially.
Repairs then become a vital part of maintaining the home's value. For this, you need a Pequannock Township roofing and exterior remodeler to help you get things back in shape.
Feher Home Solutions is your go-to team for all types of roofing contractor and exterior remodeling services including:
Roof Repairs
Roof Replacements
Siding Installation
Gutters
Windows & Doors
Exterior Waterproof Coatings
We are your Pwquannock Township Roofer.
About Our Pequannock Township Roof Repair Services
Having damages to the roof of your home means you need a 24/7 Pequannock Township roofing contractor. We understand what it's like for a homeowner to experience damage to their homes suddenly due to heavy snow or storms. When your home is damaged by nature, your quality of life often suffers as well.
We want to make sure you don't experience major inconveniences unnecessarily. We aim to minimize your trouble by getting there quickly and solving your roof problems so you can get back to the comfort of a strong roofing system as soon as possible. For the best roof repairs you can find in our area of New Jersey, call us.
Pequannock Township Siding Installation Services
Today's windows and doors offer you much more in durability and energy savings than they ever have before, even when choosing standard options for the replacement.
Having insulated siding will add value to your home which is recouped either with your energy costs, tax savings, or is recaptured in your home's equity value.
For the best estimate and quality workmanship you can find, call Feher Home Solutions for siding installation. We are the Pequannock Township exterior remodeling and repair experts you can count on to deliver great prices and expert workmanship.
If you are looking for a New Jersey roofing contractor or exterior remodeling services in Pequannock Township, please call 973-335-6377 or complete our online request form.